eXo Platform
(Source: https://www.facebook.com/eXoPlatform)
📌Cartoon of the Week📌
Stadia : The Netflix of #gaming
http://bit.ly/2HJej9M
Google Google Cloud PlayStation Xbox YouTube
#gamingcommunity #GamingLife #playstationnow #Google #Streaming #Cloud #Youtube #Stadia #GoogleGDC19 #GoogleStadia #GDC2019
Beaucoup de visiteurs en ce 2e jour du Salon Digital Workplace !

Des échanges très intéressants, des présentations de qualité, de nouveaux sujets numériques sur lesquels réfl%C3©chir et une très belle équipe sur notre stand A58.

📅 19, 20 & 21 Mars
📌 Paris Expo Porte de Versailles

#DigitalWorkplace #Engage...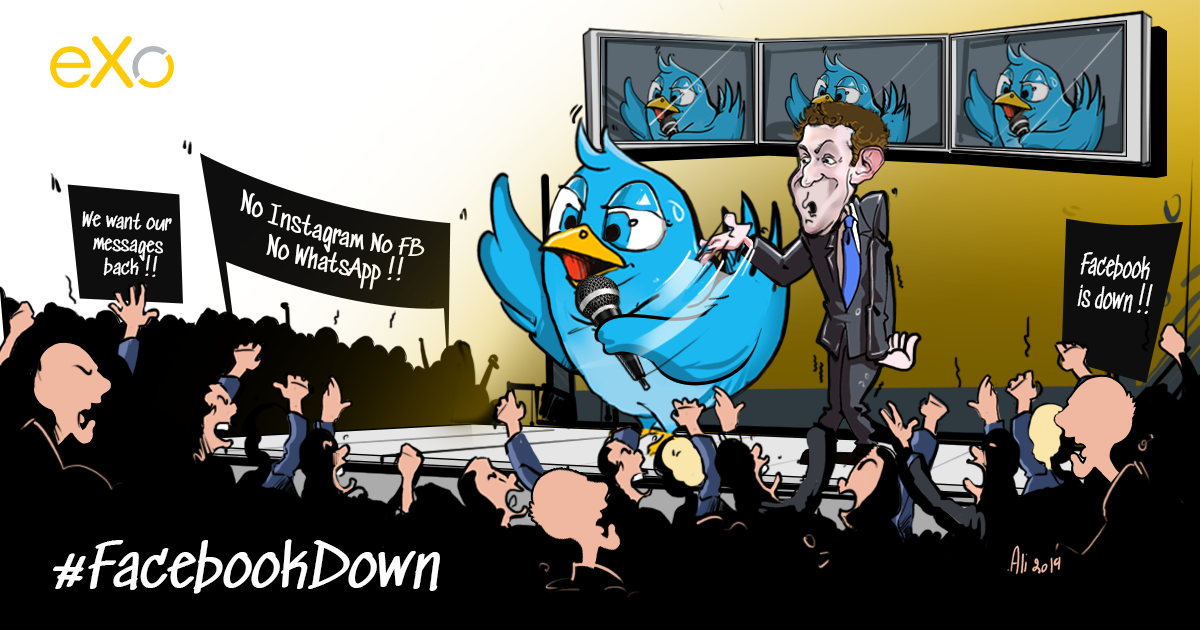 📌Cartoon of the Week📌
Facebook turns to Twitter because of epic outage #FacebookDown #Instagramdown #WhatsappDown
When I turn up to a tech meet-up in a suit & tie.
Happy 30th birthday World Wide Web!
On this day in 1989, TimBerners Lee created the web and since then the invention has changed every aspect of our lives.
📌Cartoon de la semaine📌
Microsoft Edge is a fan of Chrome
http://bit.ly/2JdOwZR
Microsoft Microsoft Edge Google Google Chrome Neowin
#Microsoft #Edge #Google #Chrome #MicrosoftEdge #Chromium #Browser
Freelancing:

Day 1: yay, I have no boss!
Day 3: ok, email from client, a few WP issues to fix, no problem
Day 5: ooh, a new client
Day 10: ok, I now have multiple bosses.
Nous serons présents au Salon Digital Workplace les 19, 20 & 21 Mars prochains à Paris expo porte de Versailles, stand A5⃣8⃣

Retrouvez nous également aux conférences & ateliers sur des sujets innovants tels que la #blockchain

Plus de détails par ici ⤵