Heartagram
(Source: https://www.facebook.com/theheartagram)
Agents: Orpolapsi kiurun on nyt pihalla
▶️
https://lnk.to/orpolapsikiurunNA
It was almost 20 years ago that Ville Valo and Agents joined forces for the first time. The much-loved fruits of that collaboration have kept fans eagerly waiting for a sequel. Now this long wait is over - the brand new single by Ville Valo & Agents is called Orpolapsi kiurun (Orphan Child...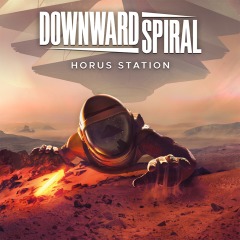 The Music of Horus Station was composed by #VilleValo of #HIM Its only in Horus Station too. Out September 18 on PS4. PC Now.
#HorusStation #PS4 #PC #VR
bit.ly/HORUS_PS4
VILLE VALO, AGENTS AND BADDING

Today, the late, legendary Finnish singer Rauli "Badding" Somerjoki would have turned 71

Unreleased Badding songs see the light of day in the hands of Ville Valo & Agents

The band Agents, led by guitar legend Esa Pulliainen and the fro...
Black HIM Christmas jumper
Metal Hammer readers have chosen the best HIM songs of all time in an online poll