Nurses Improving Care for Healthsystem Elders (NICHE)
(Source: https://www.facebook.com/NICHEProgramNYU)
Nurses Improving Care for Healthsystem Elders (NICHE) - b63f0
According to Dr. Kevin Omilusik vice president of medical affairs and chief medical officer at Munson Medical Center, "The healthcare needs of an older population require preparation and planning and most of the health care money is spent in the last years of life." One way in which Munso...
A qualitative study showed that Registered Nurses (RNs) who work with Geriatric Resource Nurses (GRNs) indicated that they correlate NICHE with excellence in geriatric nursing practices. However, familiarity with the GRN role remains murky – tomorrow we plan to clear things up! Join us f...
According to U.S. News and World Report, geriatric EDs incorporate specially trained staff, assess older patients in a more comprehensive way and take steps to make the experience more comfortable and less intimidating. As we know, not all geriatric EDs are the same. Take a look at what clinic...
Did you know that licensed practical/vocational nurses can become Geriatric Resource Nurses (GRN) through NICHE? We recognize LPNs/LVNs as essential members of the nursing team, particularly in long-term care facilities.

We encourage NICHE member facilities to offer LPNs/LVNs the...
NICHE Executive Director, Mattia Gilmartin, recently received the 2018 Distinguished Alumni Award from the University of Virginia School of Nursing! Please join our team in congratulating her on this acheivement.
"Another 1.2 million baby boomers became Medicare beneficiaries between the first quarter of last year and the close of Q1 of 2018." Is your organization ready? Let us help you maintain your commitment to helping improve geriatric nursing care across the continuum.
NICHE member, Stony Brook University Hospital, is helping stitch up patient spirits through their volunteer group - The Stony Brook Stitchers! The Stitchers donate items its members sew, knit and crochet to patients with physical, emotional and spiritual needs. Blankets and shawls are spec...

NICHE member, Saint Vincent Hospital developed a novel curriculum for teaching interdisciplinary learners about the aging mind, body, and spirit, by using the team's collective expertise and strengthened by guidance from the NICHE Knowledge Center. SVH's NICHE Steering Committee plans to run...
The Long-Term Care Statistics Branch (LTCSB) at the National Center for Health Statistics is pleased to release a National Health Statistics Report using data from the 2016 wave of the National Study of Long-Term Care Providers (NSLTCP). Take a look at what they found:
https://www.cd
...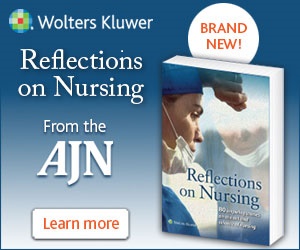 Through our spirit and actions, may we forever honor all those who were lost in the tragic events of 9/11. #NeverForget