WTF - Weird Tiny Films
(Source: https://www.facebook.com/weirdtinyfilms/)
WTF - Weird Tiny Fil - https://twitter.com/opprime_tv/status/9065955.. | https://twitter.com/opprime_tv/status/9048553.. | WTF goes LA Lift Off Filmfesti..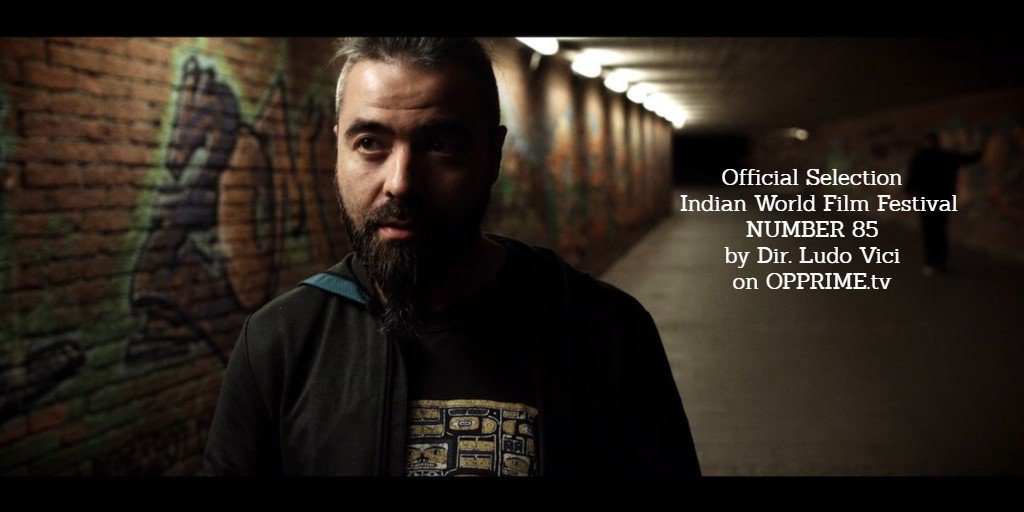 WTF goes LA Lift Off Filmfestival: The Los Angeles Lift-Off Film Festival Online 2017 is now available. Our film is part of the competition, so please check it out.
https://vimeo.com/ondemand/laliftoffonline17/
thank you very much
www.makingmovies.wtf
Nummer 85- Official Selection, Global Lift Off Network: Here are some great news again.
Since we startet WTF we wanted to be part of the GlobalLift-Off Global Network. Now we made our first step. Our film NUMMER 85 is selected for the Los Angeles Online Festival.
www.makingmovies.wtf
Coming Soon- NUMBER 85 by Award Winning Dir #director @ludo_vici . Dear #Filmmaker, is your film in distribution? It would be an honor to stream your films on our platform at
www.opprime.tv
. I would love to talk. I'm at opprimetv@gmail.com. 201.253.3358., Thank You, Salvatore Framo...
Best international film - Follow your dreams filmfestival: Yeah, that´s great news. NO GOODBYE is awarded Best international Film at the Follow you dreams Filmfestival - Arizona. The film is now also on YouTube
https://youtu.be/XrTxwT05vYo
have a nice day and stay weird
www.makingmovies.wtf
Eine Minute Vertrauen!: Eine Minute Vertrauen!

Wir können es drehen und wenden wie wir wollen. Es geht nicht ohne VERTRAUEN. Wir können Missgunst und Niedertracht nicht zur Grundlage unseres Zusammenlebens machen. Wenn wir etwas erreichen wollen, geht dies nicht ohne Vertrauen, den Mut zu v...
That´s great news and we are very happy to be part of the LAIFFA as an official selection.
check our movie at Amazon Prime:
https://www.amazon.de/dp/B072QYCV37
or at Behind the trees
https://www.behindthetree.de/nummer-85
or at Kinoflimmern.de
https://www....
Hello my weird friends,
auch hierzulande gibt es einige interessante Plattformen für die Indie-Filmszene. Leute, die sich mit Lust und Leidenschaft für Filme dieser Art engagieren. Wie zum Beispiel BEHIND THE TREES.

Auf Ihrer Homepage heißt es:"Independent streamen.
Wir sind eine Gruppe von Fr...