Flitzer
Directed by Peter Luisi. With Beat Schlatter, Doro Müggler, Bendrit Bajra.
Flitzer's recent update
Ein weiterer Award für FLITZER in den USA - "Best Drama". Danke! :)
WIFF | Weyauwega International Film Festival
Wieder eine schöne Auszeichnung! Best Narrative Feature - Weyauwega International Film Festival 2017, USA. Whoop, whoop!! :)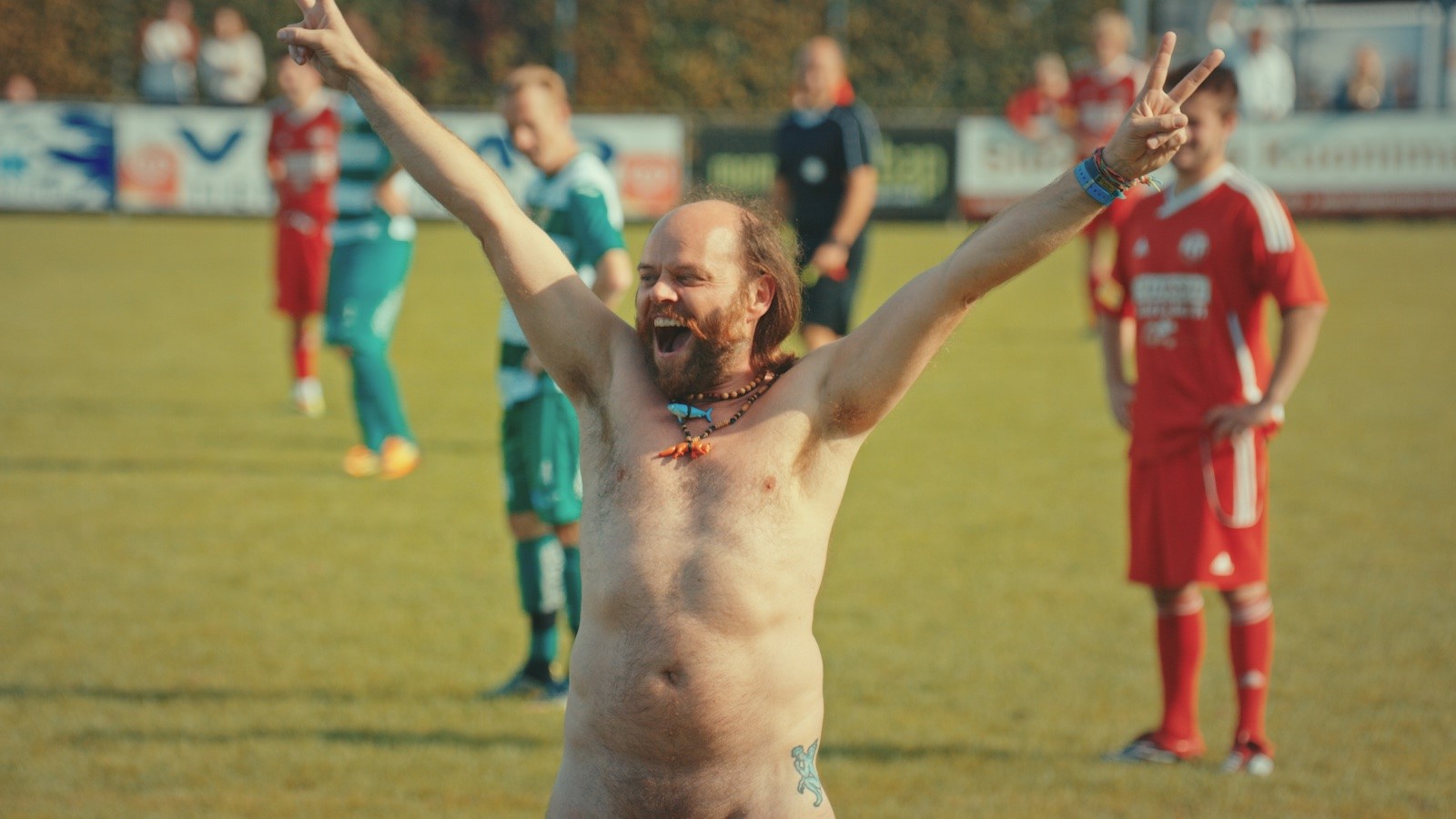 Streaker | Palm Springs International Film Festival
Best of Selection in Palm Springs, USA :)
Los Angeles Comedy Festival - LAComedyFest.com
FLITZER (Streaker) gewann am 22. LA Comedy Festival die Preise "Best Foreign Language Film" sowie "Best Director" :)
Beat Schlatter und Peter Luisi mit FLITZER an der Filmpremiere in Stuttgart.
Harmonie & Cinema: Arthouse Kinos Frankfurt
Die FNP - Frankfurter Neue Presse über Flitzer
- täglich um 19.00 Uhr bei uns in der Harmonie

"Ungemein sympathisch! Dass dies so ist, verwundert kaum. Schließlich hat der Kabarettist und Hauptdarsteller Beat Schlatter maßgeblich am Drehbuch mitgeschrieben. In der Rolle des Lehrers, der sich zum geschickten Geschäftsmann entwickelt, wirkt er ungemein sympathisch. Das gilt ebenso für die Nebenfiguren. Bei all dem übersieht man fast, wie detailverliebt diese Komödie ist. So sehr, dass der "X-Verleih" entschieden hat, den Film in Schwyzerdütsch mit deutschen Untertiteln in die Kinos zu bringen. Wunderbar. Somit verliert dieser Film nichts von seinem Zauber."
Und hier das FLITZER "Making-of". Es war viel Arbeit aber es hat Spass gemacht!
Studio Filmtheater am Dreiecksplatz
Geflitzt wird jetzt auch in Deutschland!
Platz 2 in den Schweizer Kinocharts! Jetzt im Kino!!
Platz 2 in den Schweizer Kinocharts! Jetzt im Kino!!