Steven
Directed by Mark Gill. With Jessica Brown Findlay, Jodie Comer, Jack Lowden, Laurie Kynaston. A portrait of Steven Patrick Morrissey and his early life in 1970's Manchester before he went on to become lead singer of seminal 80's band The Smiths.
Steven's recent update
¡Por fin! El filme biográfico de Morrissey ya tiene fecha de estreno en México
Mexico here we come:
http://marvin.com.mx/por-fin-el-filme-biografico-de-morrissey-ya-tiene-fecha-de-estreno-en-mexico/
England is mine - Le film
If you want your daily dose of Jack Lowden here's your film for today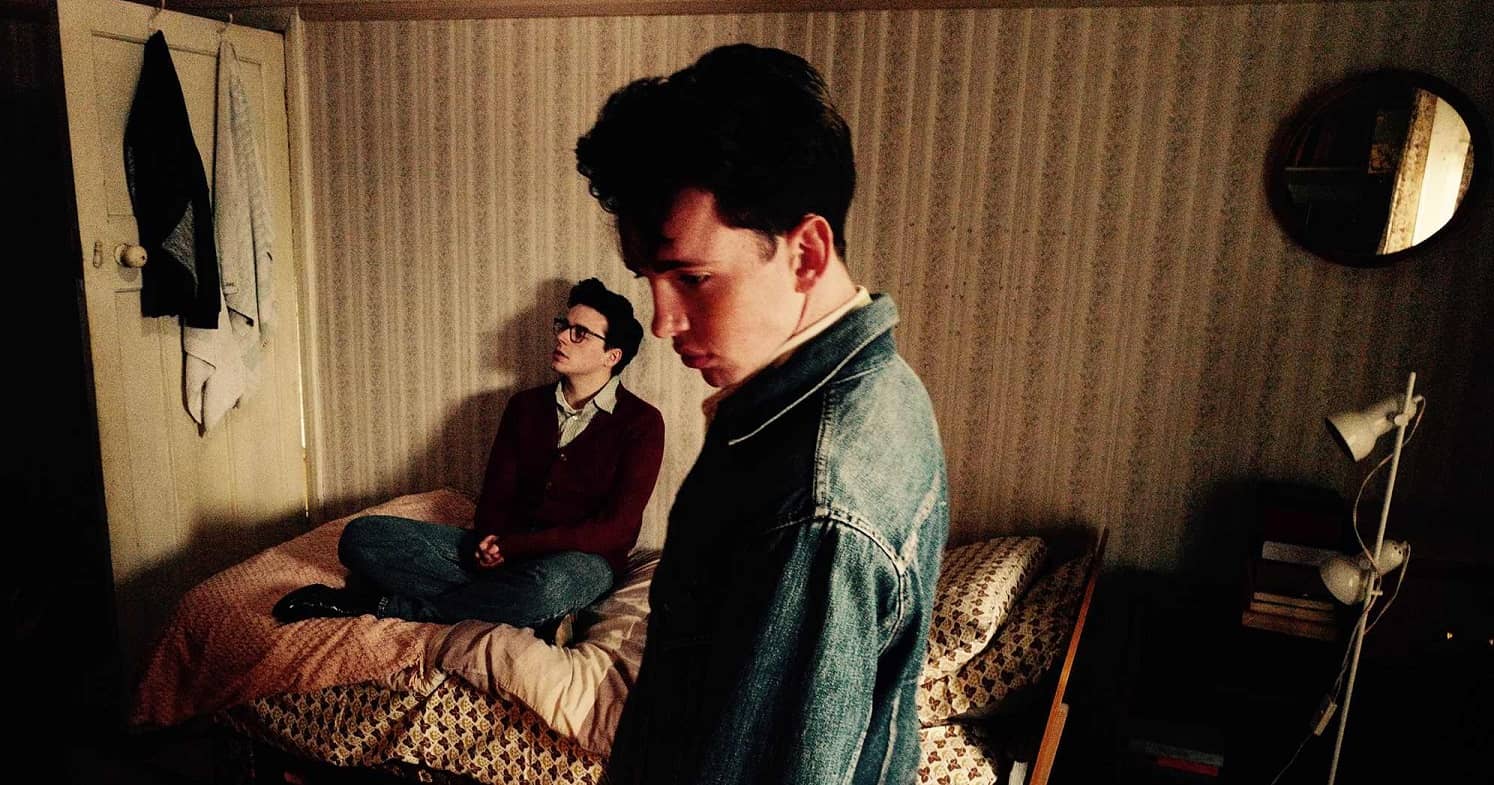 En plus d'être un portrait sobre et réaliste de l'icône du rock anglais, England Is Mine de Mark Gill, se dessine comme une belle représentation d'une époque révolue. Critique.
England is mine - Le film
️🎊️ ENGLAND IS MINE en salles mercredi ! 🎉

Le film sort au cinéma ce mercredi 7/2, et voici la liste des salles qui programmeront le film pour sa 1ère semaine !

D'autres salles s'ajouteront dans les semaines à venir.

Paris - UGC Ciné Cité Les Halles
Paris - Saint-André-des-Arts
Aix-les-Bains - Cinéma Victoria
Cholet - Cinéma CINEMOVIDA Cholet
Gaillac - Imagin Cinema Gaillac
Grenoble - Cinéma Le Méliès - Grenoble
Hérouville-Saint-Clair - Café des Images
La Teste-de-Buch - Cinéma Grand Ecran La Teste-de-Buch
Limoges - Cinéma Le Lido - Limoges
Lyon - Comœdia
Mont de Marsan - Cinéma Le Grand Club Mont de Marsan
Montreuil - Le Méliès
Nantes - Cinéma Le Concorde (Nantes)
Nice - Cinema Mercury
Perpignan - Castillet
Reims - Cinémas Opéra Reims
Rennes cedex - Théâtre National de Bretagne / Rennes
Rouen - Omnia République
Toulouse - Cinéma ABC Toulouse
Valence - Le Navire Valence
Villeurbanne - Cinéma Le Zola

Toutes les séances bientôt sur Allociné : http://www.allocine.fr/seance/film-256222

cc England Is Mine Steven Morrissey Fan Morrissey Fans Morrissey (pure Greek fans) Morrissey / The Smiths fans España The Smiths Fanzone The Smiths Jack Lowden Jack Lowden Fans. Mark Gill Guitarist
England is mine - Le film
If you know anyone in France who would like to catch England is Mine, tag them and tell them to check out our French page (https://www.facebook.com/englandisminelefilm/). We're very excited to be opening there on Wednesday 8th Feb in a fair few cinemas.
Cineforum - Rivista di cinema
A Seeyousound il giovane Morrissey raccontato da Mark GIll in England Is Mine Morrissey Official
England is mine - Le film
️🎉 MERCI !

Merci à Mark Gill et Jack Lowden d'être venus présenter le film en avant-première ;
Merci au public nombreux qui est venu découvrir le film ;
Merci à tous les fans de cette page, le film sort dans une semaine et vous êtes déjà plus de 2000 !

- England is mine, au cinéma le 7 février !

cc England Is Mine Jack Lowden Mark Gill Guitarist Jack Lowden Fans.
A perfect portrait of the enigma behind Indie's greatest icon, Morrissey. Out on DVD TODAY! http://amzn.to/2yJ9IjJ
Only ONE DAY until #EnglandIsMine is out on DVD. Pre-order your copy on..
Only ONE DAY until #EnglandIsMine is out on DVD. Pre-order your copy on Amazon.co.uk NOW! http://amzn.to/2yJ9IjJ