Winter Ridge
Directed by Dom Lenoir. With Julian Glover, Ian Burfield, Michael McKell, Matt Hookings. Tearing himself away from the bedside of his coma-bound wife, a police Sergeant investigates a series of age-related murders, only to discover that time can be far more destructive and cruel than the idealistic killer he pursues.
Winter Ridge's recent update
Pretty damn excited to release this new poster. Really amazing to work with such epic talent and to have come out of 2017 with a feature film Directed and ready to go.

Next up is onto Berlin film festival and another big big year ahead. Share like and show a little love if you can and can't wait to show you the film!
Proud and incredibly excited to start off the year with the release of..
Proud and incredibly excited to start off the year with the release of the OFFICIAL Winter Ridge poster! It's been an amazing year getting the film made and can't wait to show you the finished film.

Show us some love and share and like if you can:

Next stop Berlin film festival and more news to follow!

Alistair Ager Andre Govia Giles Alderson Abby Shaw Adrian Gwillym Nancy Bressolles Becky Hall Nikita Baron Barney Shakespeare Isobel Barnes Daniella Olwen Dolphin Paris Di Mitchell Dom Lenoir Joao Cerqueira M Bulman Arşehit Niina Topp Jessica Wretlind Nathaniel Kast Lee Grainge James Goding Gabriella Kovago Katie Cresser Michael Mckell Ian Pirie Noeleen Comiskey Claudia Archer Ella Road Lesley Anne Webb Martin Ross Chris Teeder Wanny Paddington Matt Hookings Chris Hardman Doug Templeton Rajesh Rishudeo Irene Maffei Marie Lacey Rebecca Pendarves Morgan Williams Netflix 20th Century Fox Working Title Sony Pictures Evolutionary Films Focus Features BFI BAFTA Raindance Film Festival Hollywood Florida Film Festival
JD getting very excited for his scene! He doubled up as a character on the film and a crew member. Very hard working man.
Alan Ford and @hannah_waddingham rehearsing their scene together.
Winter Ridge's cover photo
Setting up for a massive stunt day and being interviewed by #bbcspotlight #Devon for #Winterridgefilm.

Many more interviews, news and info to come this year!
#dop #director #1stac #redweapon6k #filmvan #interview #lenses #spring #2018 #film #psychologicalthriller #action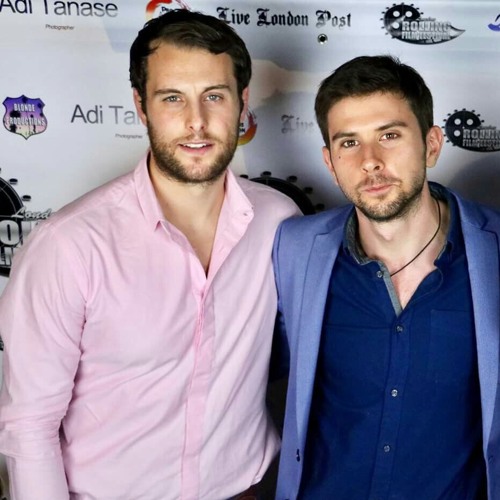 Ep 26 HOW TO MAKE INDIE FILMS with WINTER RIDGE's Matt Hookings & Dom Lenoir
Awesome podcast we did over Xmas for Winter Ridge Film with Giles Alderson on The Filmmakers Podcast!

This was a special one with lots of good advice for people trying to get their projects off the ground!

Listen and spread the love - https://soundcloud.com/thefilmmakerspodcast/ep-26
Hope everyone has had a great 2017! We are so happy and greateful, all we can say is thank our all who made this year amazing! Here's to 2018!

For anyone who hasn't seen yet, check out the recent podcast from The Filmmakers Podcast where Dom Lenoir and Matt Hookings talk about Winter Ridge. Thanks to Giles Alderson for the interview!

https://t.co/kWhM906XjK

#winterridge #winterridgefilm #featurefilm #comingsoon #indiefilm #podcast
Photos from Winter Ridge's post
When you see these women work you completely admire their artistic skills and the importance of make up.

Make up designer and artist @beckyhallbantertrain and @katie_c_mua
More photos - Winter Ridge