Source:
http://feedproxy.google.com/~r/learninginhand/~3/vL0its1tEbw/thanksgiving-ideas
Visit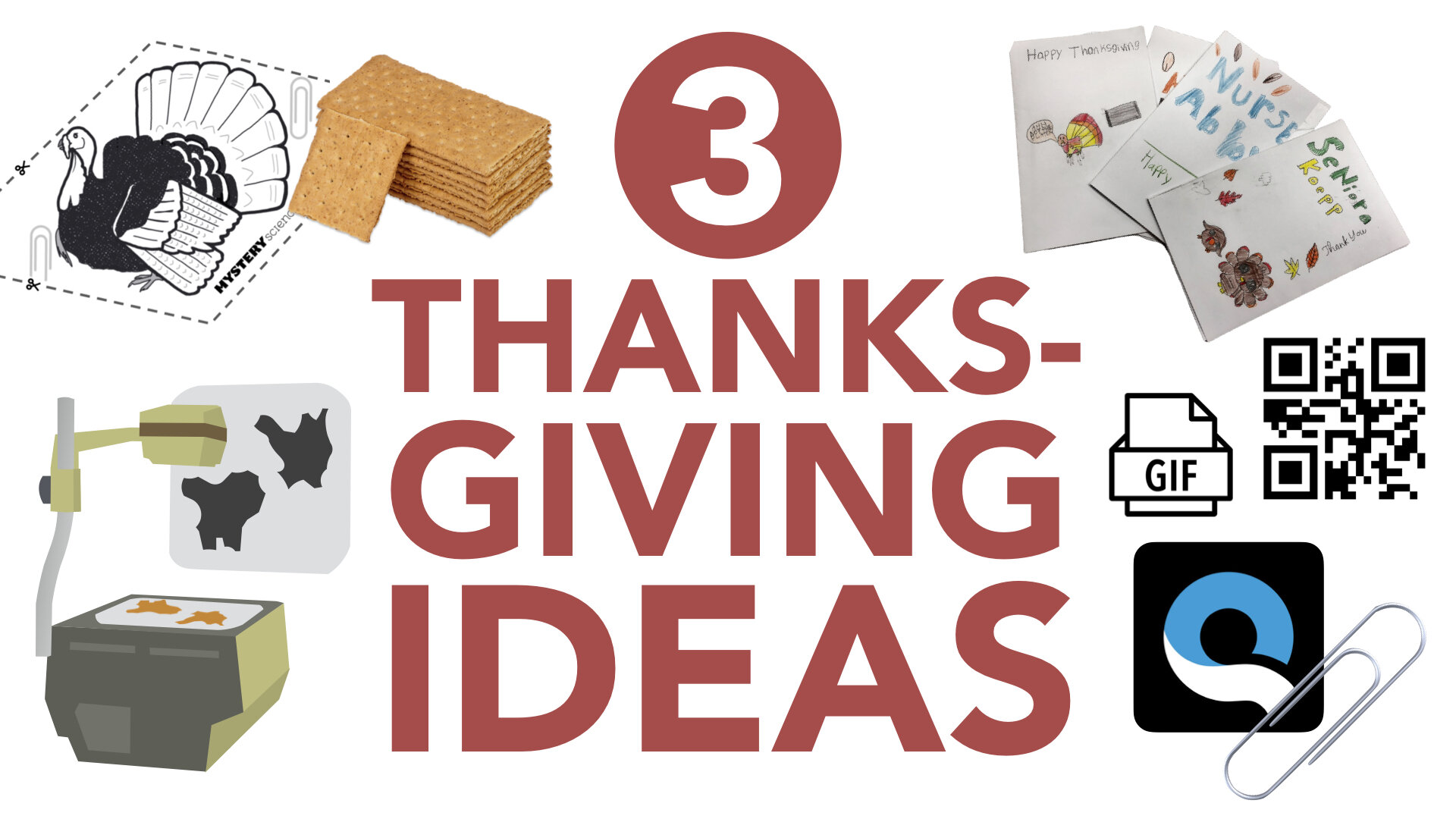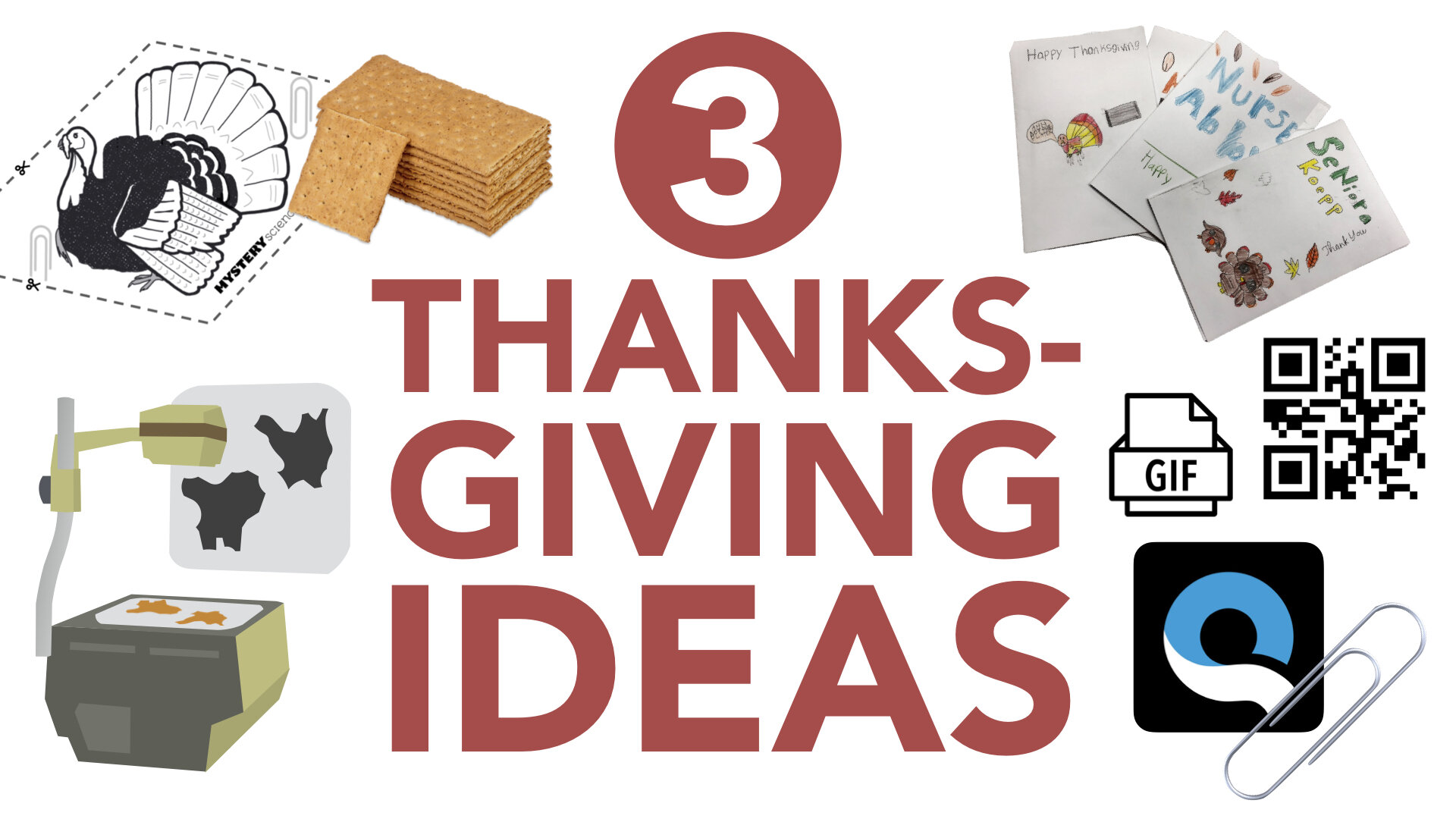 I'm sharing three ideas that I think other teachers might like to try. Turkey Carving, Thank You Cards, and Turkey Dancing are great activities for Thanksgiving.
When I was in fifth grade, my teacher gave us each a graham cracker. Our mission: carve the cracker into a turkey shape. The Catch? We couldn't use any tools. Just our hands and teeth.
After 10 minutes of gnawing, my teacher invited each student up to place crackers onto the overhead projector. We compared silhouettes and determined which cracker looked the most like a turkey.
This experience obviously stuck with me, and when I became a teacher, I did this turkey carving activity every year. I liked to film students as they carved because they looked super silly with the crackers in their mouths. In 2003, I used iMovie to document the experience. I remember it took several hours to put together the video.
When I taught fifth grade in 2018, I again filmed the turkey carving activity. This time I used the Quik app (free for iOS and Android). The app combined dozens of clips into one video set to music. I spent less than 15 minutes putting it together.
We didn't have an overhead projector, so I used the PhotoBooth app on my iPad and set the filter to X-ray. If you don't have an iPad available, any kind of document camera will work just fine.
Don't expect any of the crackers to actually look anything like a turkey. We do a lot of laughing at how they turn out. Graham crackers aren't a good medium and teeth aren't a good tool for carving silhouettes–but it sure is fun.
My fifth grades used this template in Google Slides to create thank you cards for staff members in our school. The template includes a video with instructions for making a 3 second animated GIF at andtheniwaslike.co.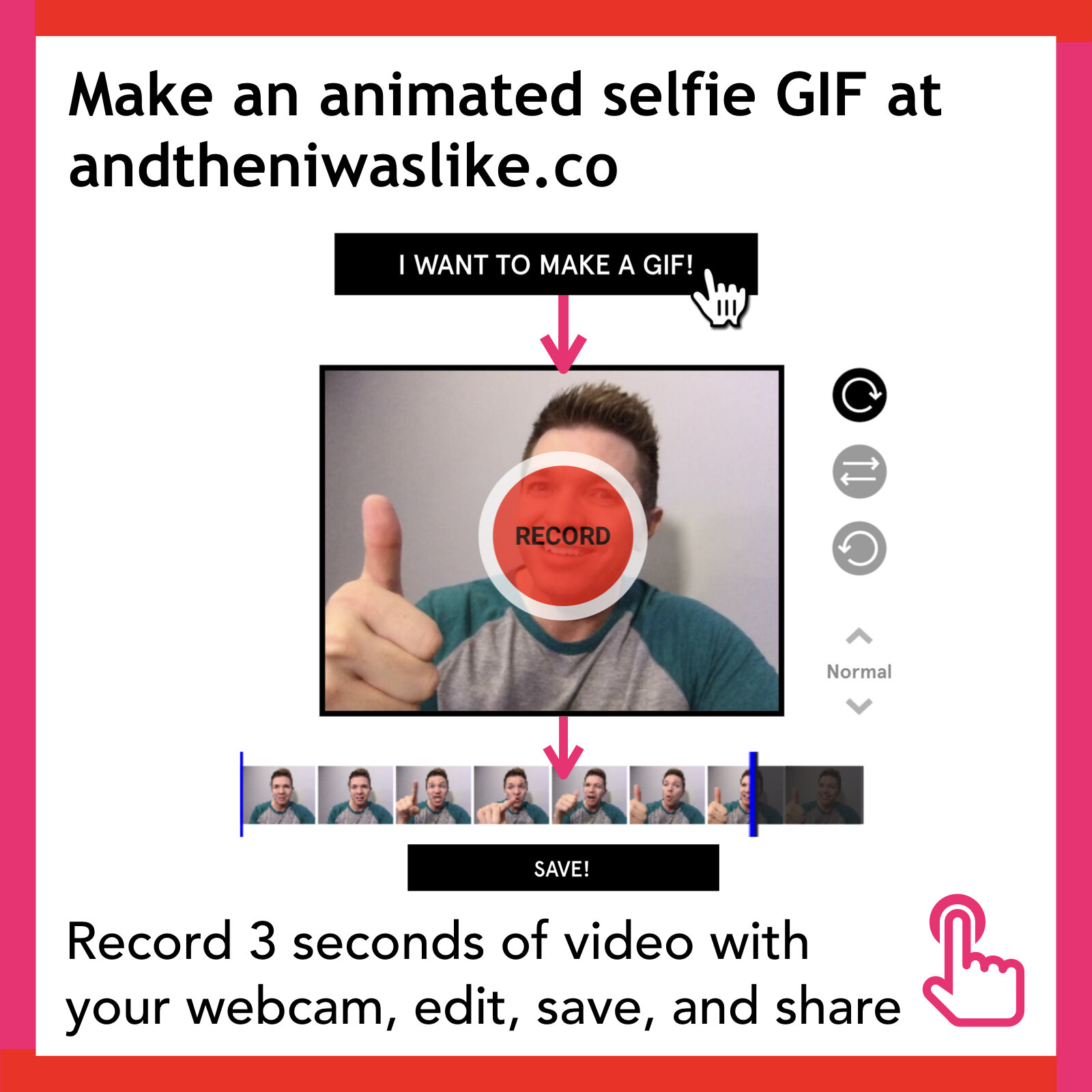 Students copied the links to the GIFs and made them QR codes. The codes were then inserted into their cards.
After printing, students folded cards and drew on the front.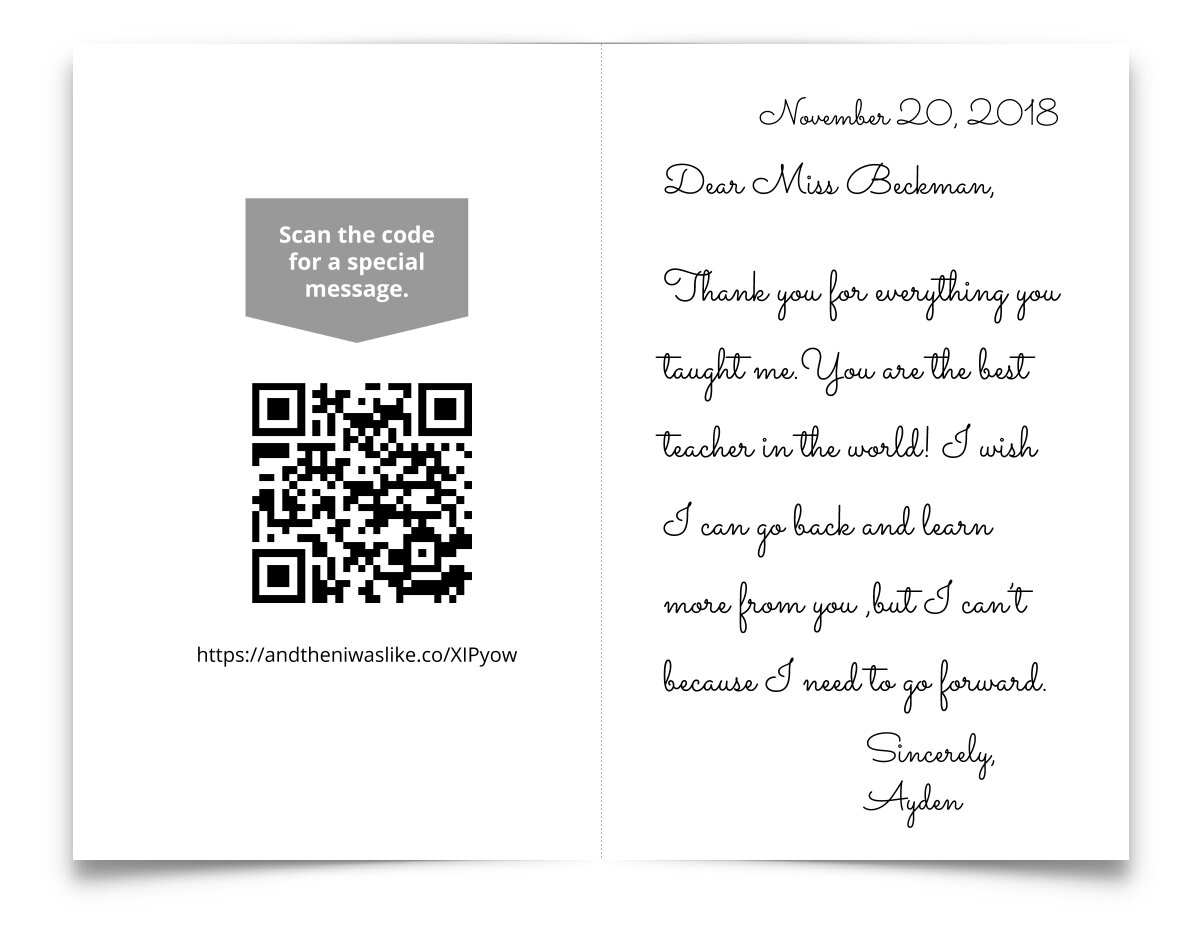 It was so great to see staff members pull out their phones and scan the QR codes. They would see the card creator's face expressing gratitude in a looping animation. Their smiles got bigger each time the animation looped.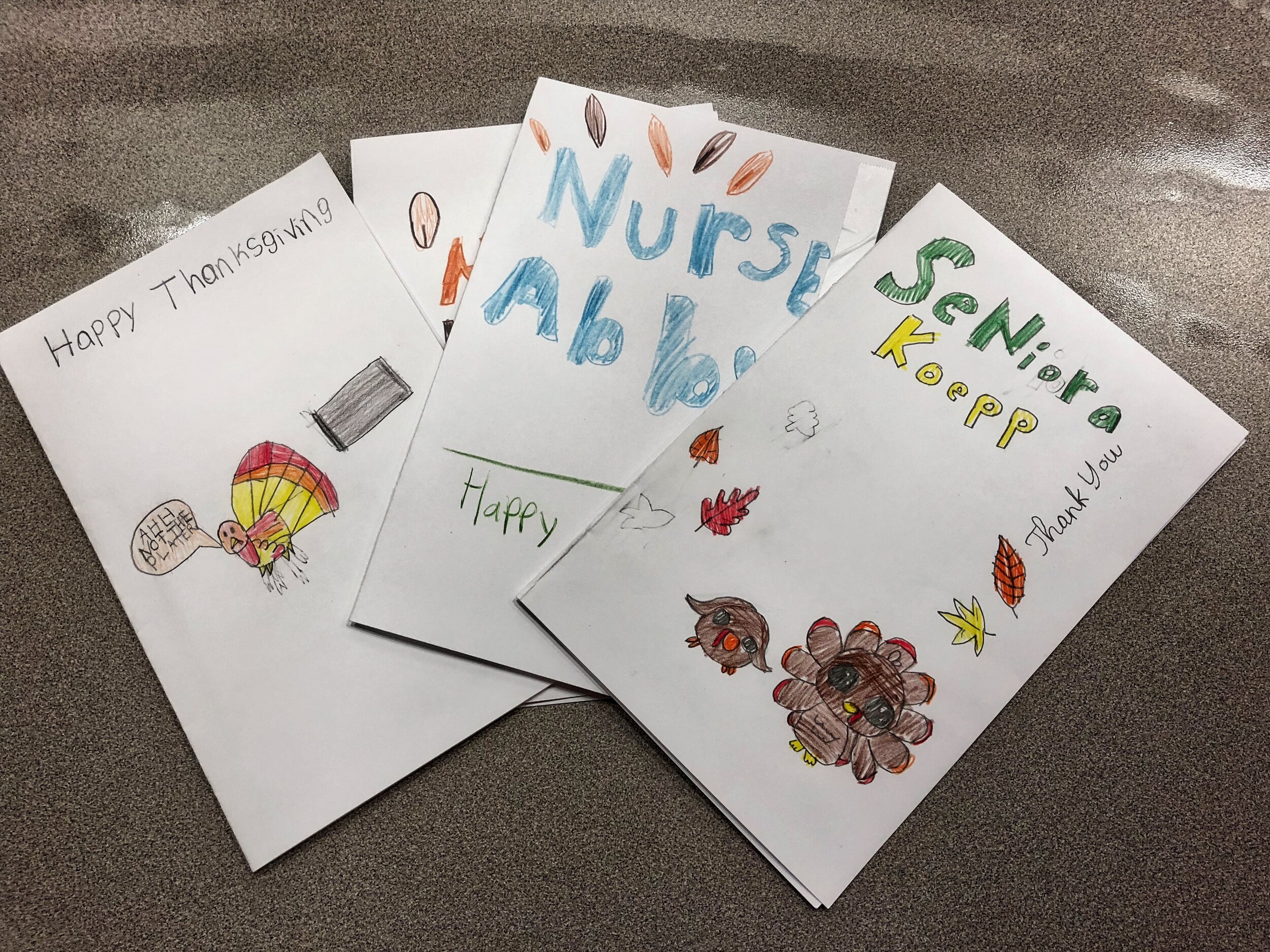 Hot Tip: If your situation is like mine, students cannot print. We didn't print often, but when we did, it was a lot of work for the teacher—especially with 26 different documents to open and print individually. One way to streamline the process is to use PDF Mergy. If you post the Thank You card as an assignment in Google Classroom, then Google Classroom makes a folder that contains all the student documents. You can point PDF Mergy to that folder. Select all, and click Merge. It will then give you a single PDF that contains all the Thank You cards, which is easy to print. Read more about PDF Mergy in my Instagram post.
Mystery Science has a five minute video, "What's that read thing on a turkey?" After watching the video, there's an extension activity where students create a model of turkey that does a wobbly dance. Mystery Science makes the prep easy with a list of supplies and PDFs to print.
If you're not familiar with Mystery Science, I highly recommend checking it out. The videos are super informative and engaging, and the activities are very doable. As a fifth grade teacher, I was very thankful for Mystery Science.
Related Articles
Men's Humor Photo 2018-06-08 22:59
Men's Humor
Jersey Champs is giving away 1000 FREE Black Panther Jerseys this week in honor of reaching one million Instagram followers!
Simply tag a Black Panther fan in this post and click the link below to get your free jersey!🔥🔥🔥
https://www.jerseychamps.com/products/black-panther-tchalla-killmonger-basket