Huckberry Anual Winter Clearance
Source:
http://feedproxy.google.com/~r/BlessThisStuff/~3/g-t4OewOyTA/
Visit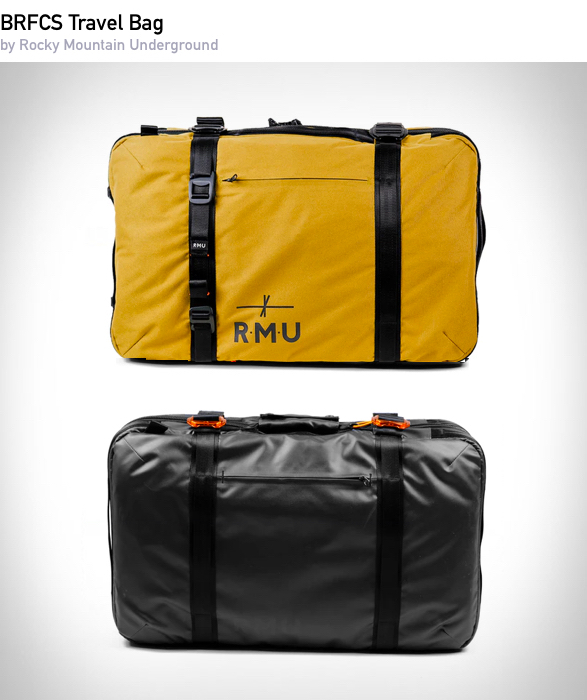 Once a year Huckberry offer some of their best winter products at the best pricing for their Annual Winter Clearance! Loaded with great deals on everything from outerwear to home goods, you will want to act fast. Once these products sell out, they are gone for the season. So consider this a courtesy notice before their staff buys up all the gear.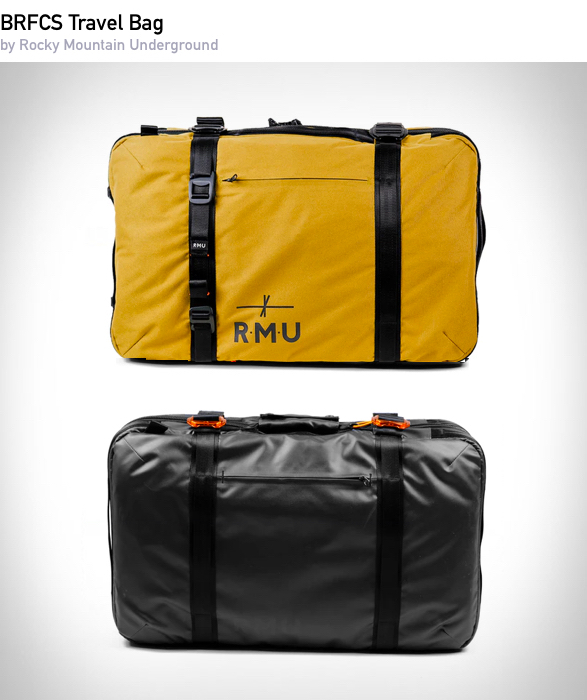 The BRFCS Briefcase is an ultra-rugged and weatherpoof briefcase that goes way beyond the office. It features sleek compartments for everything from dirty laundry and clunky work boots to an easy-access laptop sleeve.
BUY
| $161
$249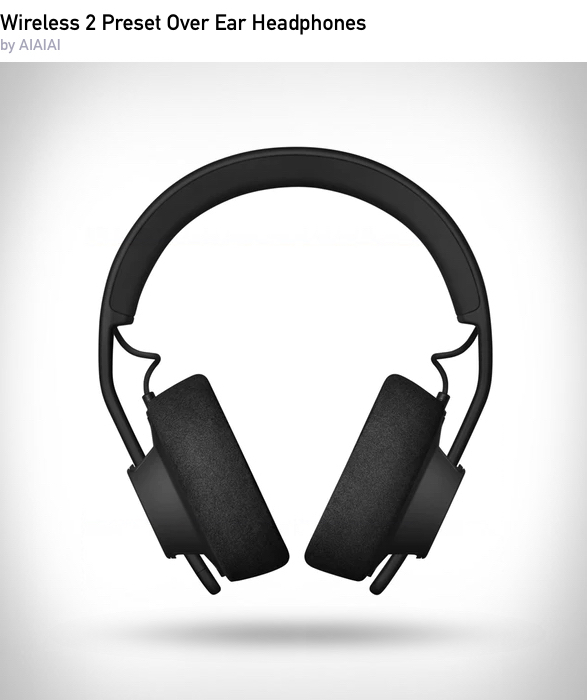 Danish headphone brand AIAIAI brings Scandinavian style and a thoughtful dedication to quality audio experience to your daily routine. These are the jack-of-all-trades headphones designed to thrive in any environment, and provide killer sound whenever you need it most.
BUY
| $191
$295
This emergency roadside repairs kit comes loaded with a lightweight reflective stealth shovel to dig your way out, a portable battery that will jump start car, a Princeton Tec Snap Headlamp, a PowerFlare to signal for help or block off your vehicle, a pair of elk skin gloves, and a PackTowl to keep things tidy after the hard work is done.
BUY
| $298
$399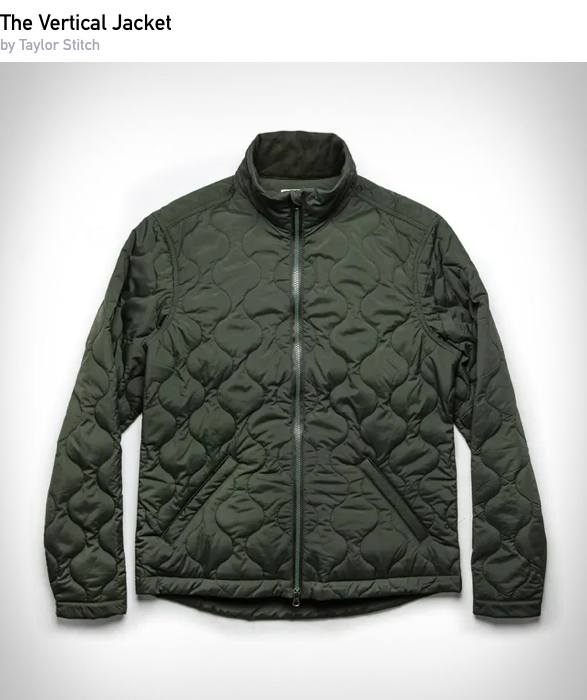 Quilted for functional style and insulated for technical warmth, the Vertical Jacket by Taylor Stitch is more than just a good looking layer that matches with damn near everything in your closet.
BUY
| $188
$248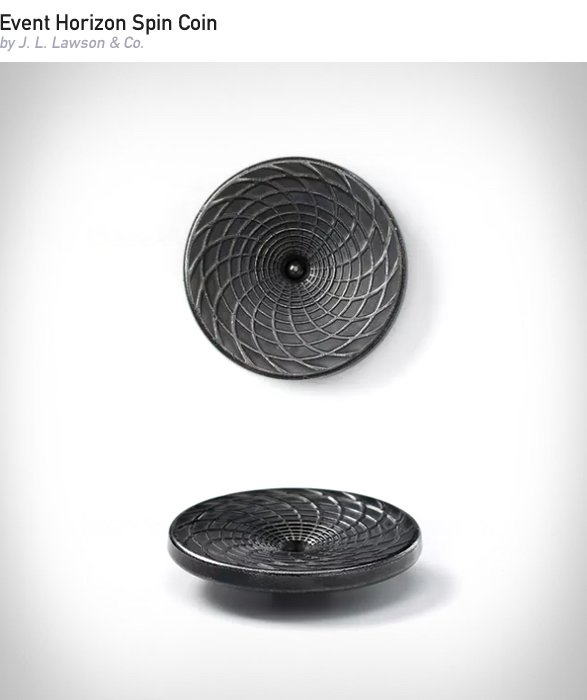 The Event Horizon Coin gains its name from the boundary at which escape from a black holes unmatched gravitational pull becomes impossible. Theres a similar effect with our gaze when the Event Horizon coin is spinning in front of us — the miniature black hole sucks us in with a calming, relaxing gravity. Capable of spin times of up to 15 minutes with a little practice.
BUY
| $25
$34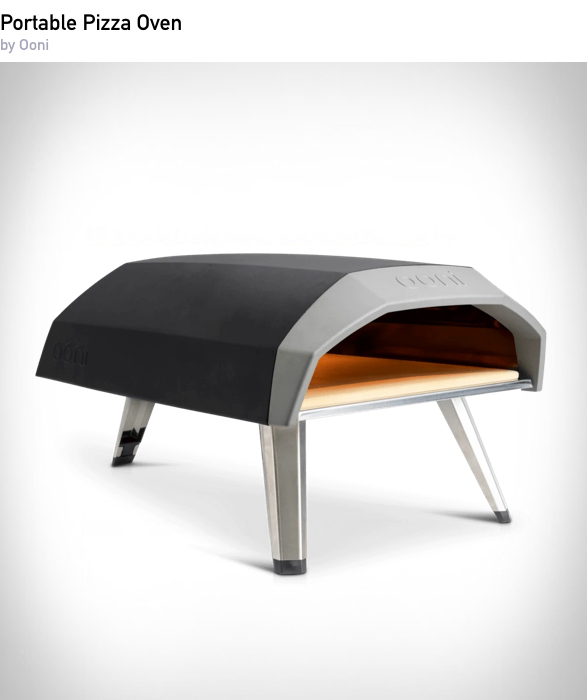 Pizza lovers rejoice! Ooni Koda is a portable pizza oven that fires out five-star quality pizzas in 60 seconds flat! The super compact oven features an insulated steel shell for optimum heat retention, and instant gas ignition, firing up to a whopping 932ºF (500ºC) within 15 minutes and cooking Neapolitan-style pizza in just one minute.
BUY
| $213
$329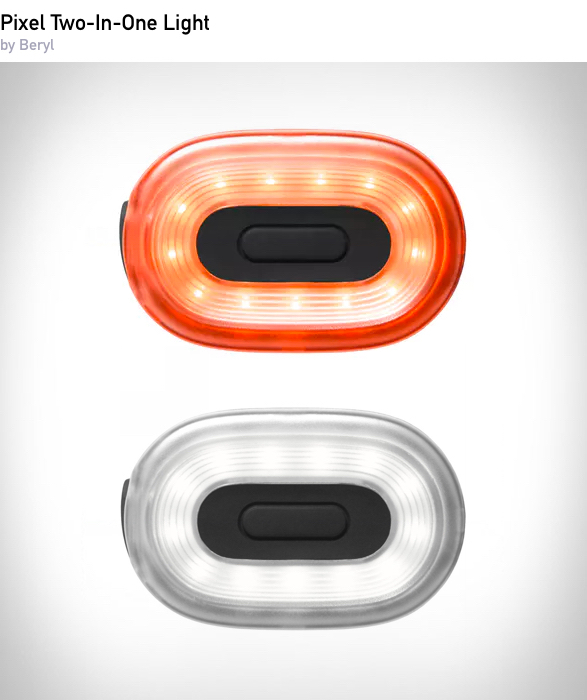 Staying visible is one of the most important parts of cycling. Pixel is a two-in-one light that functions as either a white, front light or a red, rear light. It offers complete flexibility and can be used on your bike as a front or rear light, or mounted to your bag, helmet or even arm for walking and running.
BUY
| $22
$30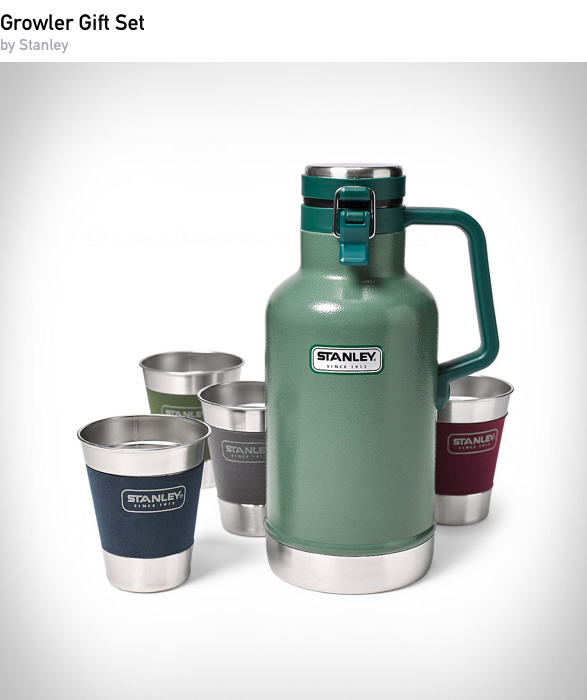 Keep your beer fresh and crisp for extended periods by storing it in the Stanley Classic Easy Pour Beer Growler. Designed with a leak-proof, clip top seal, this durable growler works to preserve carbonation. Made from food grade stainless steel, it also boasts strength and purity and ensure the right flavour of your beverage at all times. Includes a 64 oz growler and four stackable tumblers.
BUY
| $51
$80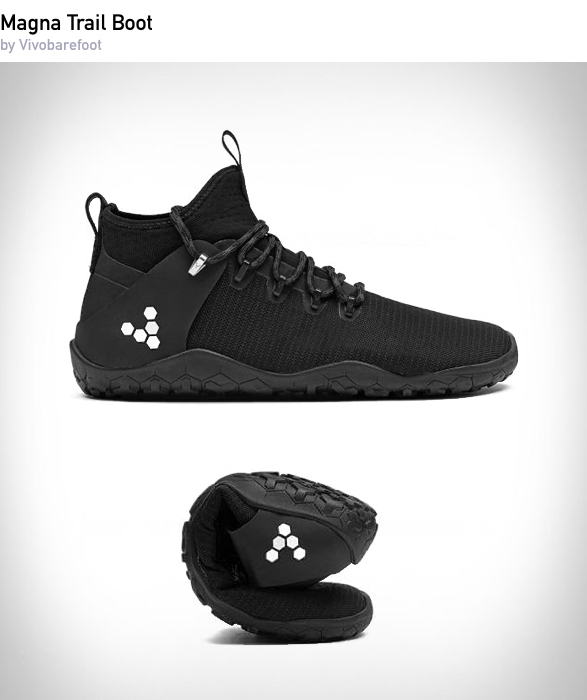 Magna Trail is a high-performance, lightweight off-road hiking shoe that is ready for barefoot adventures in any weather and on the toughest terrains. It provides all the support and traction you need when in the outdoors and the minimalist construction keeps you light on your feet when the going gets tough.
BUY
| $104
$210
The Union wallet is a stylish and minimalist wood wallet that is slim and only carries the essential, cards, cash and other modern necessities. The body of the wallet can fit anywhere between 2-6 cards, and the cash strap allows for multiple bills or cards to be stored.
BUY
| $52
$75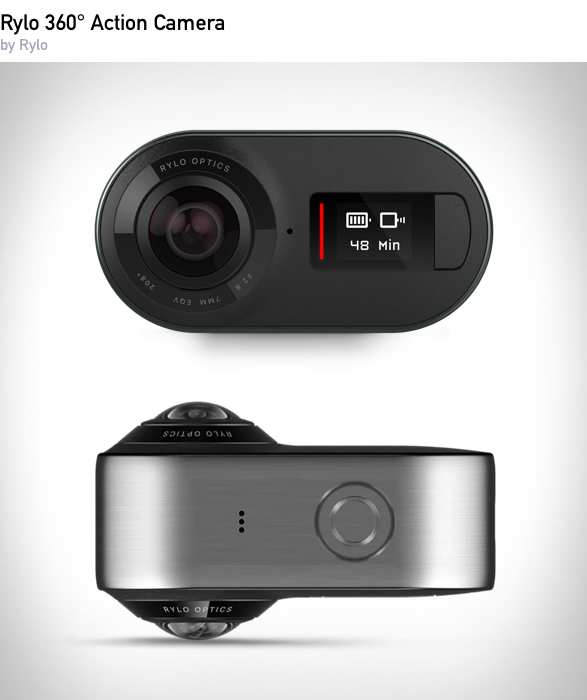 Rylo is a powerful little 360° camera powered by innovative software to create larger-than-life, cinematic video. It captures everything around you with breakthrough stabilization technology. Simply connect Rylo to your smartphone and use the Rylo app to easily edit and share your content.
BUY
| $323
$499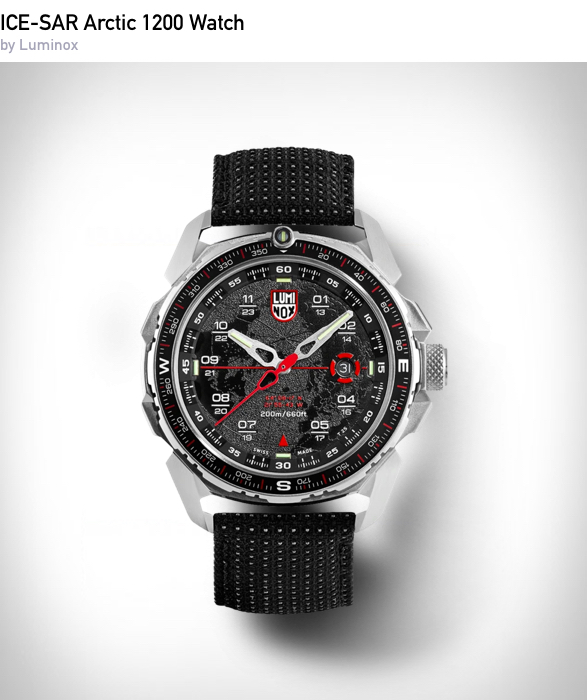 For 20 years Luminox has made watches that pass the test of special forces, police and fire departments and professional divers around the world. Entirely Swiss-made, their timepieces have precision movements, superior construction and 24/7 readability with an always-on lume that lasts for up to 25 years.
BUY
| $485
$695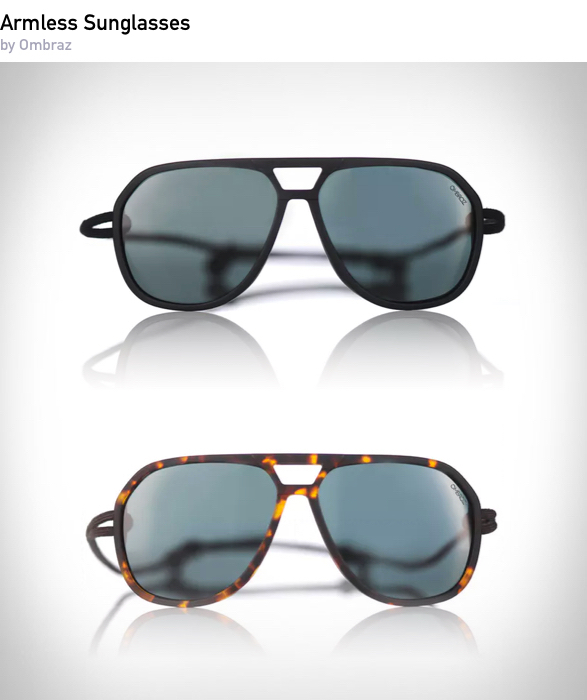 Ombraz sunglasses have no sidearms, screws and hinges, solving some of the most common problems experienced with eyewear. They don´t break, won´t fall off and never cause headaches! The armless shades are more comfortable than any sunglasses you have ever worn!
BUY
| $90
$140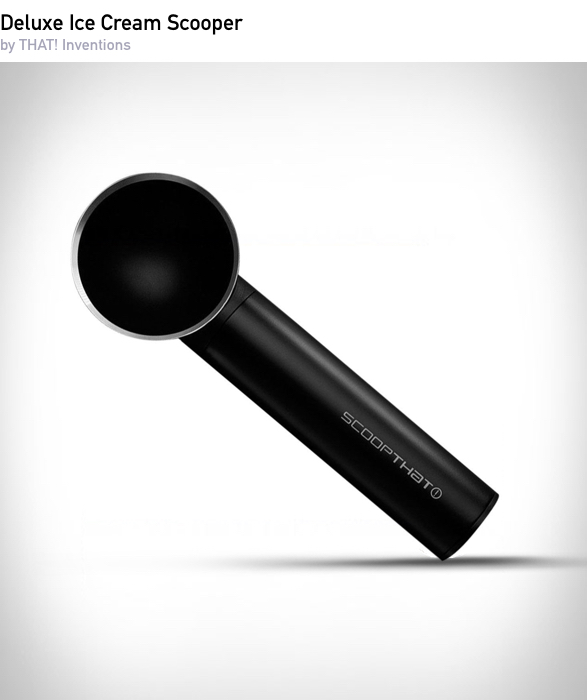 This scooper uses a unique thermal capacitive handle to transfer heat down to the head, taking your ice cream from rock-solid to perfectly smooth without any plugs, wires, or batteries.
BUY
| $27
$39
Check out the full list of products on clearance here
Note: Purchasing products through our links may earn us a portion of the sale, but the price is the same for you.
Latest Articles
Gramovox is the world´s first Bluetooth Gramophone! After a hugely successful kickstarter campaign(received more than $240,000 in funding!), the wireless Gramovox is now available for pre-order. The b..
The Epochal pack marks the resurgence of the 1979 Adidas Marathon TR OG, a welcome return of a trail classic, in a form that aligns with contemporary style and its original design. The modern interpre..
The secret to steak success in the best steakhouse restaurants is cooking it at 1,500 degrees under a top-down-fired, infrared burner. To replicate that sensational steak at home, you will need the Be..
Related Articles
Pacha Video 2018-06-08 08:14
Pacha
Tonight Hot Since 82's Labyrinth Story is back with the so creative deep house master Kerri Chandler , Heidi & Leon Revol! 🎶

Tickets->bit.ly/HS82Pacha2018 *FREE residents till 2am*