Massachusetts police rally around boy battling cancer
Source:
www.cnn.com
Visit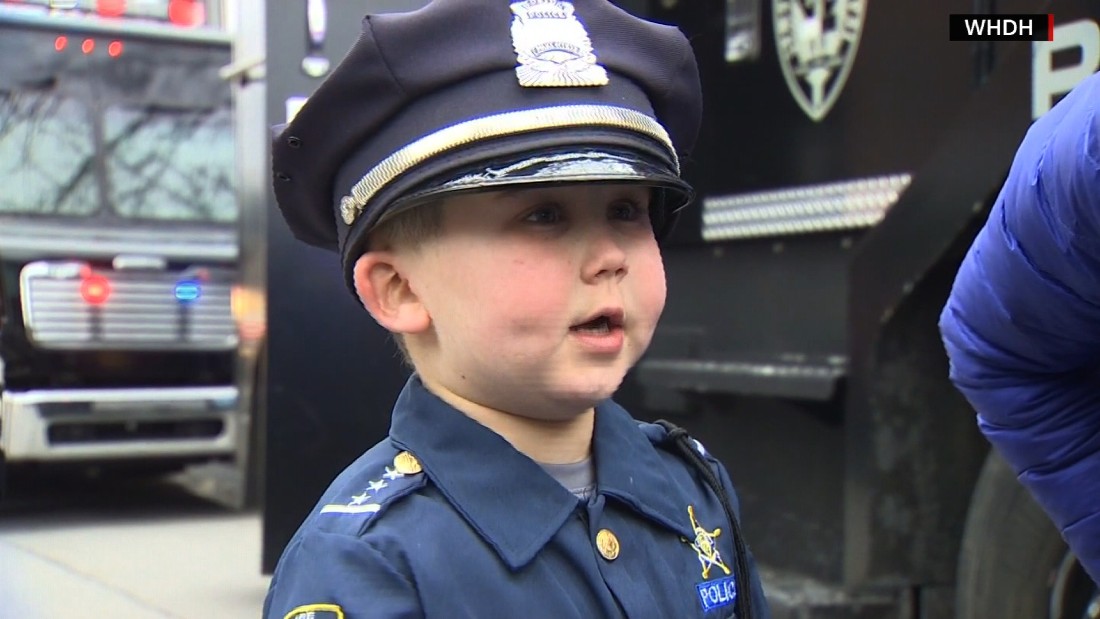 He may be the cutest honorary police commissioner in history.
Latest Comments
Great story, i am glad that the community and the law enforcement is standing up for this kid, ❤❤❤❤❤❤🇺🇸🇺🇸🇺🇸🇺🇸🇺🇸❤❤❤❤, this is what America is all about, God bless all our men and women in uniform.

DIPG, the type of cancer this sweet little boy has, is the absolute worst of the worst. I hope people learn about this cancer and are moved to donate towards finding a cure! Did you know the average life span from diagnosis is only 9 months? There is a nearly 0% survival rate. Please take time to learn about and donate if you can, there are many non-profits to support the battle to #defeatDIPG
https://averystrongdipg.org/

To help make him feel like a real policeman, they let the little lad shoot a couple of dogs, taser an old lady for jaywalking, and beat a cuffed suspect with a club until he passed out.
Related Articles