American Dad Photo 2017-07-17 17:00
Source:
media.giphy.com
Visit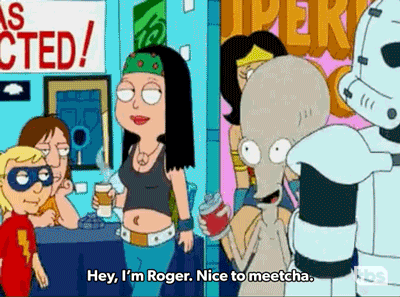 media.giphy.com
#AlienishWeek starts now only on TBS Network. Nanu Nanu 👽
Latest Comments
I wonder if roger has parents. I'd love to see who raised someone like him..lol

Does anyone know why they only have 4 episodes of American Dad on Netflix now? Oh I see...Fox has a stake in Hulu so that makes sense.
Related Articles