Tiger Crushed by Excavator in Horrific End to Human-Wildlife Conflict
Source:
news.nationalgeographic.com
Visit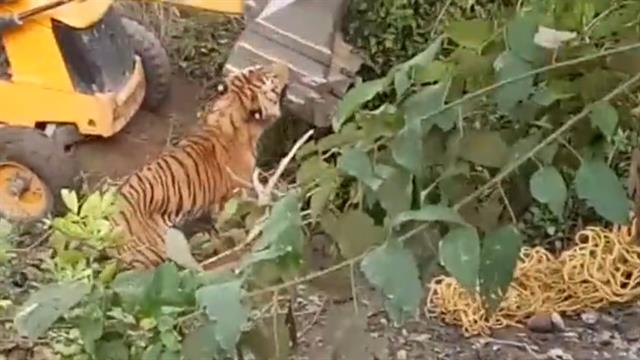 The tiger was caught in the Ramnagar Forest, where it may have strayed from the Corbett Tiger Reserve.
A shocking new video has sparked a government investigation into the horrific death of one of India's most endangered animals.
Latest Comments
The whole point of these pages sharing these type of articles is to bring awareness of what is going on in this world!!! More people that understand that this type of cruelty happens, the more voices that will be heard to stop this!!!

" the tiger killed two people earlier, leading to its capture"

Sounds like those people died of natural selection.

I couldn't continue to read the article as I found it so horrible and disturbing that humans are becoming more savage, barbaric, and bloodthirsty than the wild animals themselves. I didn't even watch the video.
Related Articles