8 Reasons Why 'Shrek' Is Still the Best Animated Movie Ever Made!
Source:
lifeandstylemag.com
Visit
Don't fight us on this.
Life and Style Magazine highlights your favorite things about Shrek!
Latest Comments
"Some of you may die, but that is a sacrifice I am willing to make."
~Lord Farquaad
😂😂😂😂😂

TWO sequels? Umm...no. THREE sequels (so far) and a Christmas special.

Claudia Emily Shrek fanpage lyin to me??? we all know shrek 2 is the best animated movie ever made i am livid the original shrek was radical ya but it aint "i need a hero" radical
Related Articles
Latest Articles
Express yourself with Shrek Movie Stickers available only on the iMessage Store for Apple. Download the pack here! ▶ http://apple.co/2kSTtHf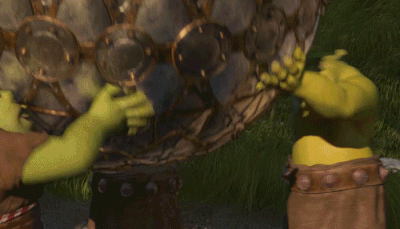 media.giphy.com
We're so ogre waiting for the ball to drop. #HappyNewYear!