South Park Photo 2017-03-20 17:39
Source:
media.giphy.com
Visit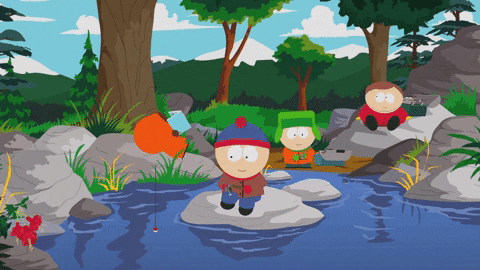 media.giphy.com
Happy first day of Spring!
Latest Comments
Stan: "All right, look, you're driving in your car, okay? And you're waiting to make a left at a traffic signal. The light turns yellow, should be your turn to go, but the traffic coming at you just keeps coming. And even when the light turns red, a guy in a BMW runs the red light so you can't make your left turn. What goes through your mind?"

Judge 3: "Fag."

Stan: "Right. But you're not thinkin' "Oh, he's a homosexual," you're thinkin' "Oh, he's an inconsiderate douchebag like a Harley rider.""

There is so much truth to this parable.

Man do I love this episode. A movement I could fully get behind and support. It also has permanently warped my view on Harley riders haha.

Kenny seems high on cat piss and imagining caressing the twins.
Related Articles