Kung Fu Panda Photo 2017-07-27 19:03
Source:
media.giphy.com
Visit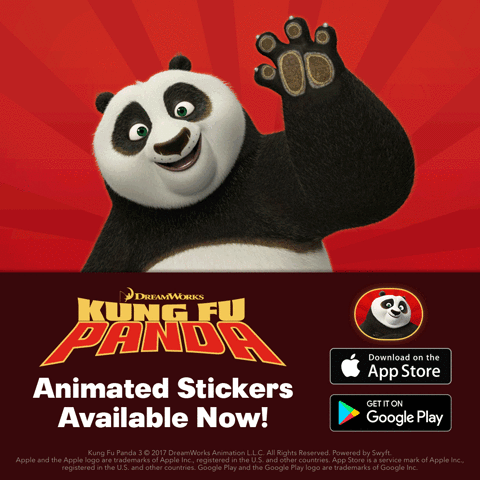 media.giphy.com
Did you say 32 fully-animated Kung Fu Panda stickers featuring Po & pals looking totally SUH-WEET!? That. Is. Awesome! Download the new Kung Fu Panda Stickers pack for Apple and Android devices and spread the panda love to family and friends!

http://bit.ly/2v52Zz6
Latest Comments
Does it have Lord Shen? It needs Lord Shen.
Related Articles