Les Miserables - Musical Photo 2017-09-03 13:15
Source:
media.giphy.com
Visit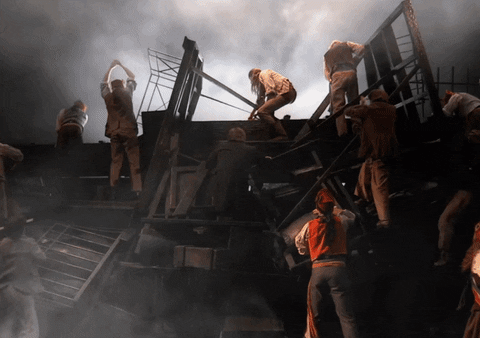 media.giphy.com
Did you see them going off to fight?
Children of the barricade who didn't last the night?
Latest Comments
That is such a weird gif. Without any context, it looks like those kids on the barricade are all cheering.

My favourite of all time.

Still one of my top favorite musicals. I love the opening song.
Related Articles