Buzz, Look An Alien | Know Your Meme
Source:
http://knowyourmeme.com/memes/buzz-look-an-alien
Visit
About
"Buzz, Look an Alien" is a memorable quote uttered by the character Woody in the 1995 computer-generated animated film Toy Story. Online, the scene in which Woody speaks the line has been used in YouTube Poop remix videos and image macros.
Origin
On April 25th, 1995, the film Toy Story premiered in the United States. In the film, the character Woody tricks Buzz into thinking that there was an alien behind his back by yelling, "Buzz, look an alien!"
On May 31st, 2009, YouTuber posted a variation of the scene, remixing the Toy Story footage with footage from the film Alien. The post received more than 48,000 views in a little over 10 years (shown below).
Spread
On May 19th, 2010, YouTuber avojaifnot shared a remix that featured the Can't Beat Air Man! music. Within 10 years, the video received more than 2.3 million views (shown below, left).
Five years later, the YouTube account EpicLBPTime shared a remix of the video using the aesthetics of the video game Little Big Planet. Within five years, the post received more than 10 million views (shown below, right).
Various Examples
Search Interest
Know Your Meme Store
External References
Latest Articles
AboutAutism Awareness Horse refers to a horse statue featuring autism puzzle piece symbols on its coat, created as a part of the Gallopaloza 2004 public art exhibit to pro..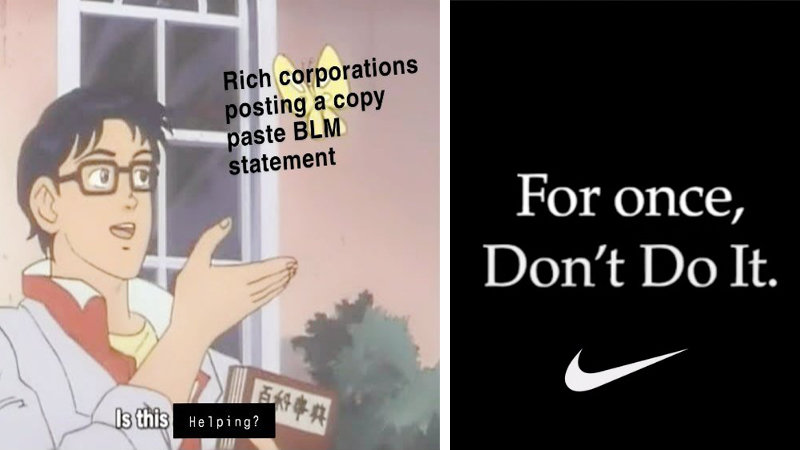 As protests spread across the U.S. and parts of the world over the weekend following the
George Floyd died of asphyxia and restricted air and blood flow caused by a police officer kneeling on Floyd's throat ..
Related Articles