American Museum of Natural History Photo 2017-09-13 14:59
Source:
media.giphy.com
Visit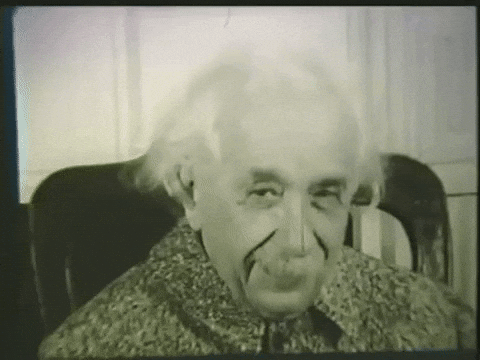 media.giphy.com
"I have no special talent. I am only passionately curious." — Albert Einstein

What makes us so curious? Astrophysicist and author Mario Livio's new book "Why?" explores the human desire for answers and delves into the technological, scientific, and artistic advancements borne of society's most inquisitive minds. Join Dr. Livio next Monday, September 18, at 7:30 pm for a special Frontiers Lecture and book signing at the Hayden Planetarium Space Theater. Tickets: https://goo.gl/L6covD
Latest Comments
GIPHY: Einstein laughing after the scientific community accepted his bogus Relativity theory as fact!

A great mind, though a man of his time in re society.
Related Articles