PREVIEW: NIGHTWING #19 sees the return of BATMAN RIP's greatest..
Source:
www.comicsbeat.com
Visit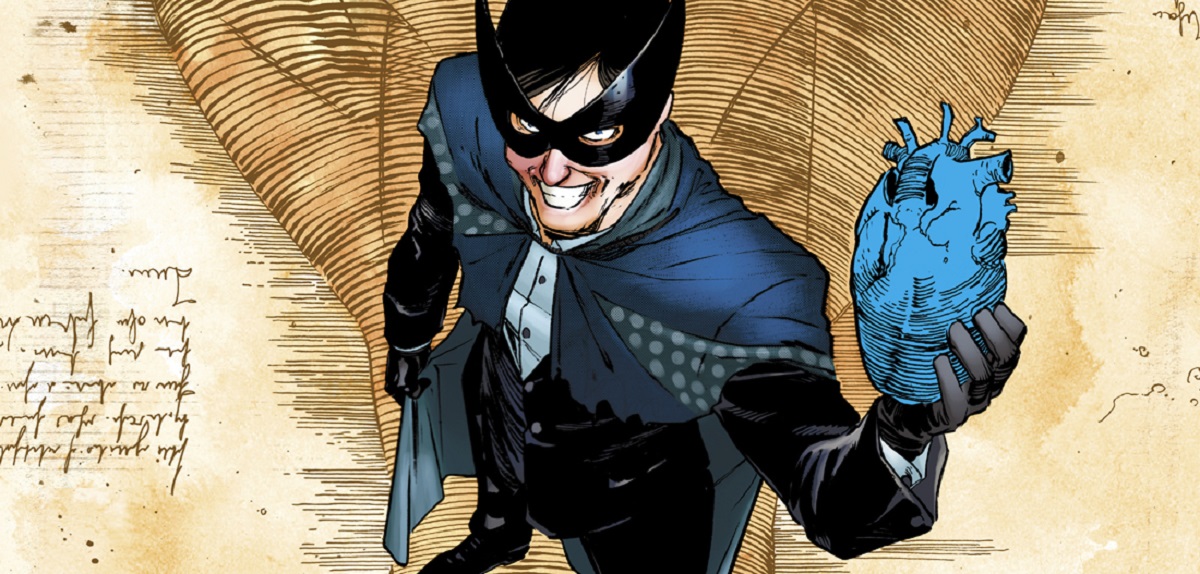 Dr. Hurt is back. The longtime Batman foe and the mastermind behind the events of Grant Morrison's and Tony Daniel's Batman RIP has returned with a new plan to wreck havoc and it ...
Grayson is about to get so many Likes (read: about to punch so many dudes) in the preview of NIGHTWING #19. http://bit.ly/2pPCLKc
Latest Comments
I love how this is such a callback to the biggest moments in Dick & Damian's tenure as Batman & Robin. The first villain the y had to deal with Professor Pyg surfacing, 'borrowing' their old batmobile. even Simon Hurt showing up. Which means that if it all follows suit then he hit Damian with a rubber bullet like he did with Dick too. All the little callbacks just falling into place and i love it

The greatest villain in Batman RIP was Joker.
""I'll bet, double or nothing, that Batman crawls out of that shallow grave with all his faculties intact and hunts you down like the dogs you all are."

Dr. Hurt!!!?!?! AKA Thomas Wayne, a man who once traded his soul for imortality?! Wait..so Batman RIP is still canon? I thought it wasn't anymore!
Related Articles