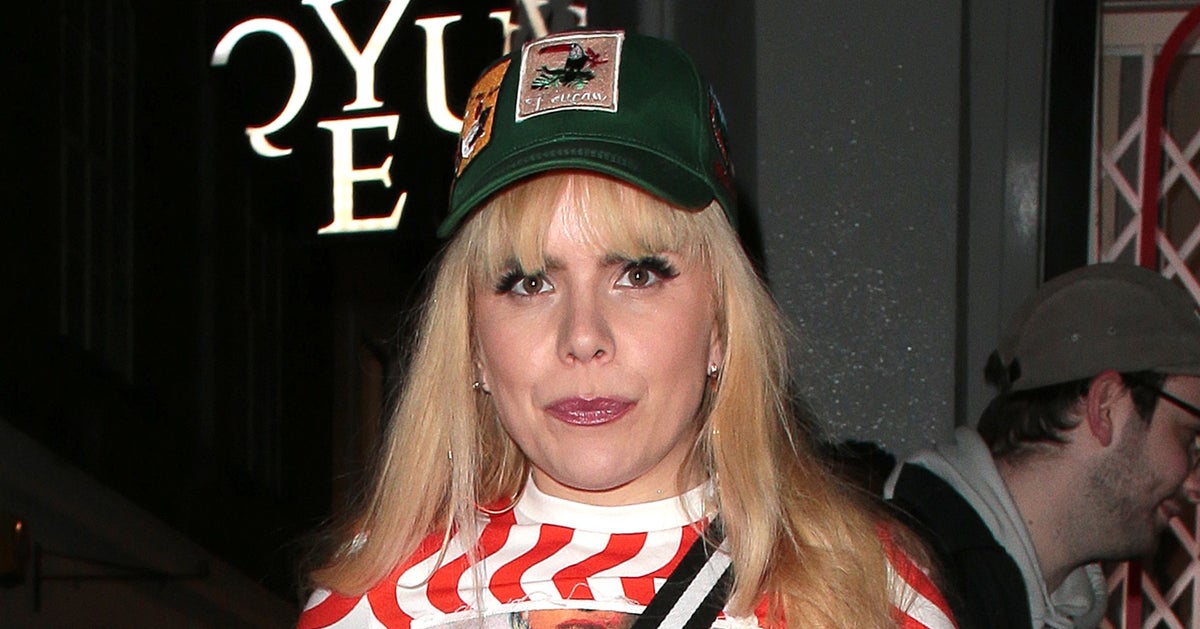 Paloma Faith, Judi Dench And Andy Murray, Among 31 Celebs Asking Theresa May To Ban Fur Imports
Andy Murray
<p > <p ><code data-tlink="http://www.huffingtonpost.co.uk/news/judi-dench/&quot; data-target="_blank" >Dame Judi Dench</code >, <code data-tlink="http://www.huffingtonpost.co.uk/news/paloma-faith/&quot; data-target="_blank" >Paloma Faith</code >, <code data-tlink="http://www.huffingtonpost.co.uk/news/alesha-dixon/&quot; data-target="_blank" >Alesha Dixon</code >, <code data-tlink="http://www.huffingtonpost.co.uk/news/ricky-gervais/&quot; data-target="_blank" >Ricky Gervais</code > and <code data-tlink="http://www.huffingtonpost.co.uk/news/andy-murray/&quot; data-target="_blank" >Sir Andy Murray</code > have signed an open letter to Theresa May, which calls for the Prime Minister to to introduce a UK ban on animal <code data-tlink="http://www.huffingtonpost.co.uk/entry/is-faux-fur-as-bad-as-real-fur_uk_5a5f5fbee4b0c40b3e5975dc&quot; data-target="_blank" >fur</code > imports.</p > <p >The <code data-tlink="http://www.hsi.org/&quot; data-target="_blank" >Humane Society International</code > (HSI) has enlisted the help of 31 celebrities in a bid to make #FurFreeBritain official. </p > <p >The letter begins with the words: "The greatness of a nation and its moral progress can be judged by the way its animals are treated." It goes on to point out that, "Britain's responsibility to animals does not end" at the country's borders, "but extends globally, to those animals killed to be traded into our country."</p > </p ><p > <p >Fur farming has been illegal in the UK since 2000, but since then the UK has been imported over £650million worth of fur from overseas nations like China and Poland, according to HSI.</p > <p >The letter, delivered on Monday 12 March, was also signed by Alesha Dixon, Alison Steadman, Bill Bailey, Chris Packham, Douglas Booth, Evanna Lynch, Fearne Cotton, Gabrielle Aplin, James McVey, Jenny Seagrove, Jilly Cooper, Joss Stone, Laura Whitmore, Lesley Nicol, <code data-tlink="http://www.huffingtonpost.co.uk/entry/lucy-watson-tiffany-watson-faux-fur-education_uk_5a15879ce4b025f8e932c585?utm_hp_ref=uk-lucy-watson" data-target="_blank" >Lucy Watson</code >, Martin Clunes, Melanie C, Nicky Campbel, Rula Lenska, Simon Amstell, Simon Pegg, Sue Perkins, Tiffany Watson and Twiggy.</p > </p ><p > <p >As a member of the European Single Market, the UK is not currently at liberty to ban imports of animal. But Brexit gives the government an opportunity to bring in a ban on imports of animal fur. </p > <p >HSI has also been <code data-tlink="http://www.huffingtonpost.co.uk/entry/real-fur-mislabelled-as-fake_uk_5a686d24e4b0dc592a0e09c0?utm_hp_ref=uk-faux-fur" data-target="_blank" >exposing high street brands</code > that sell real fur as 'faux,' and helping to educate shoppers on <code data-tlink="http://www.huffingtonpost.co.uk/entry/how-rto-tell-the-difference-between-faux-fur-and-real-fur_uk_5a02f1e3e4b06ff32c94af57&quot; data-target="_blank" >how to spot the difference between the two</code > so Britons are not inadvertently duped into supporting the unethical trade. </p > <p >So far, 31 celebrities have lent their support to the petition attached to the campaign. If the <code data-tlink="https://petition.parliament.uk/petitions/200888&quot; data-target="_blank" >petition</code > reaches 100,000 signatures before 23 March it will trigger a parliamentary debate on the UK fur trade.  </p > </p >
Dame Judi Dench, Paloma Faith, Alesha Dixon, Ricky Gervais and Sir Andy Murray have signed an open letter to Theresa May, which calls for the Prime Minister to to introduce a UK ban on animal fur imports.
The Humane Society International (HSI) has enlisted the help of 31 celebrities in a bid to make #FurFreeBritain official. 
The letter begins with the words: "The greatness of a nation and its moral progress can be judged by the way its animals are treated." It goes on to point out that, "Britain's responsibility to animals does not end" at the country's borders, "but extends globally, to those animals killed to be traded into our country."
Fur farming has been illegal in the UK since 2000, but since then the UK has been imported over £650million worth of fur from overseas nations...
huffingtonpost.co.uk
Visit https://www.facebook.com/16814976965_10155356942776966