architects H2L builds concrete slit house on a triangular lot..
Source:
http://www.designboom.com/architecture/architects-h2l-concrete-slit-house-south-korea-11-22-2019/
Visit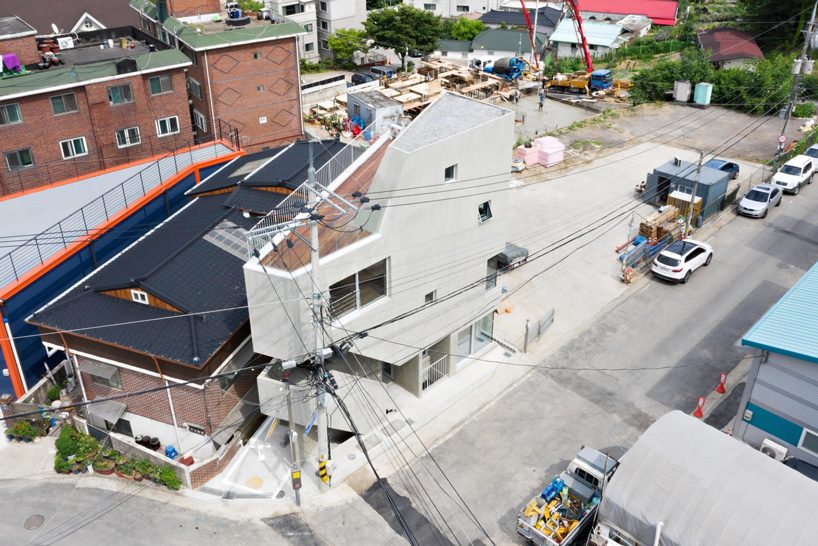 architects H2L has completed the slit house on a triangular corner lot, located on a hilltop village nearby the city of guri, gyeonggi province, south korea. built for a couple involved in clothing design, as well as their two children, the concrete residence combines working and living spaces, with the basement and ground floor enclosing an office and meeting room, and the other two levels above enclosing the family's living spaces.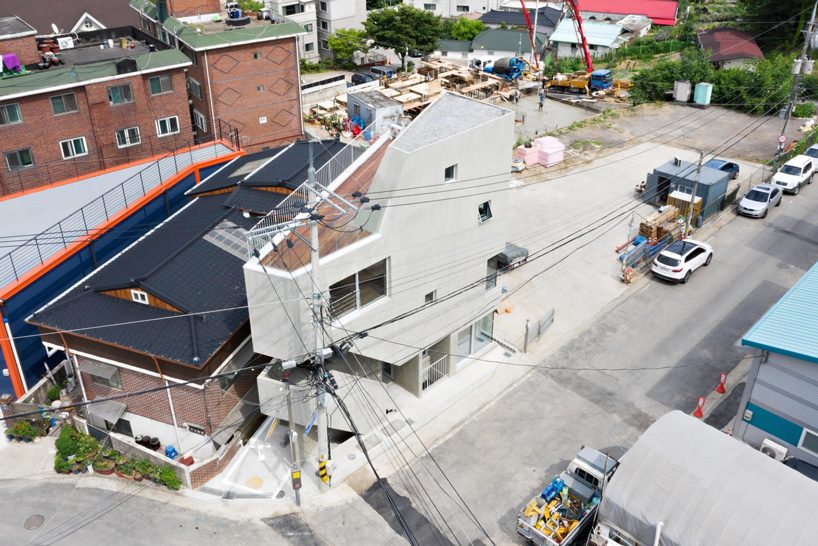 images by woochul jung and seongcheol kim
seoul-based firm architects H2L has approached the lot's restricting land conditions through a design concept suitable for its triangular morphology. the lot, which measures only 95 sqm, extends four levels above ground, and is complete with a basement and a roof terrace. as the owners, a couple involved in clothing design, wanted to gather their living and working places in one building , the slit house is designed to enclose an office and meeting room in the basement and ground level, while living spaces extend from the second to the third floor.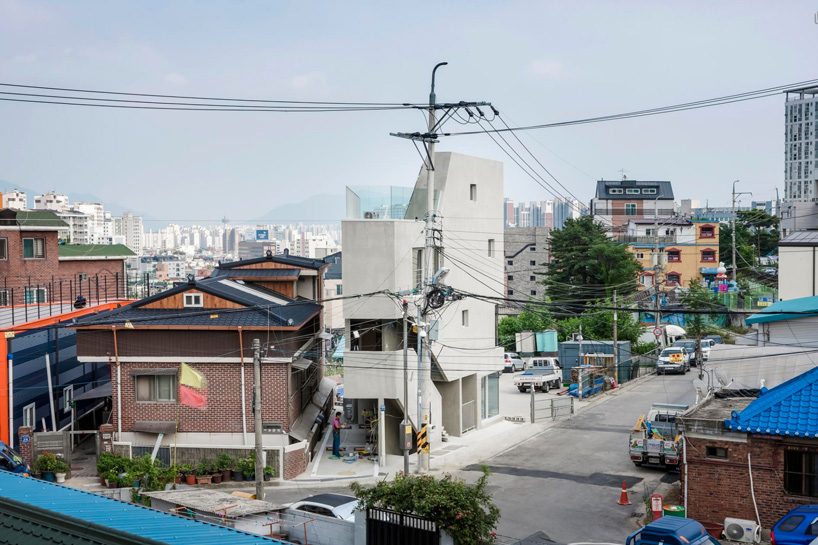 the family's living spaces can be accessed via an exterior staircase that cuts through the concrete house, leading to the first floor where the kitchen and living room are located. the upper level encloses two bedrooms, and a dressing room, while the top level contains a third bedroom and roof top terrace. the building's exterior is clad in exposed concrete and complete with windows in various sizes.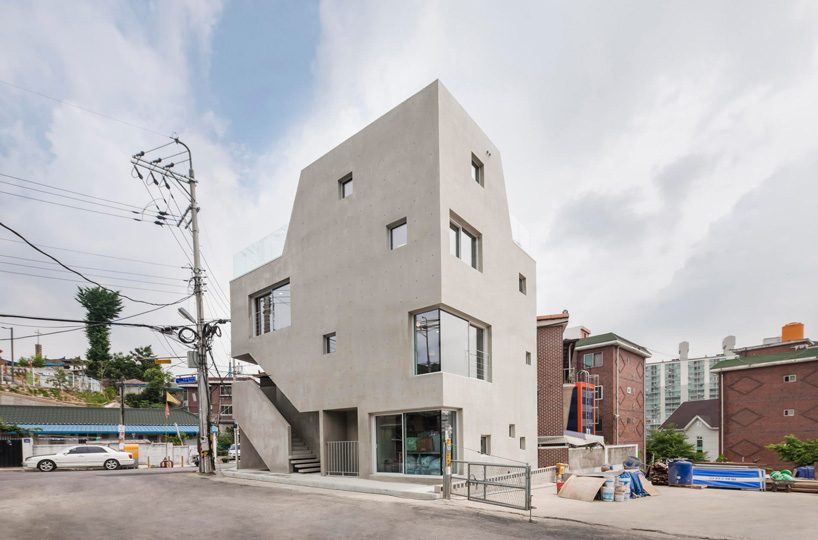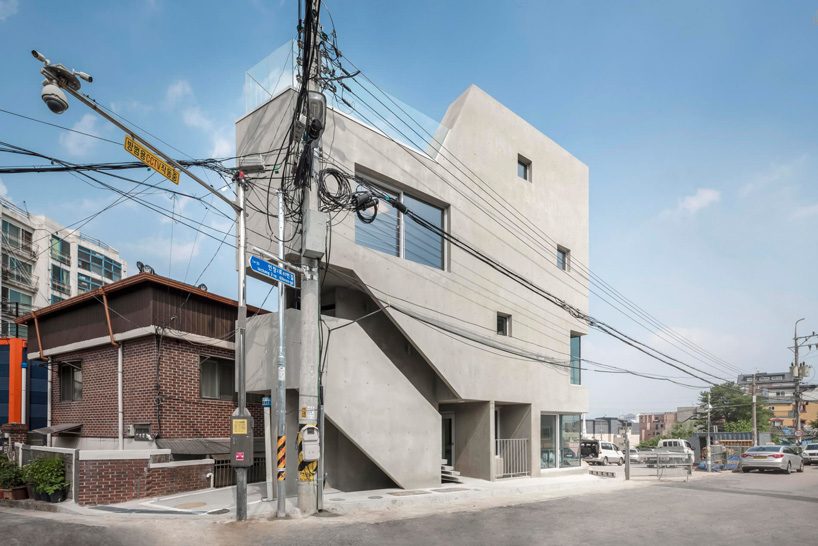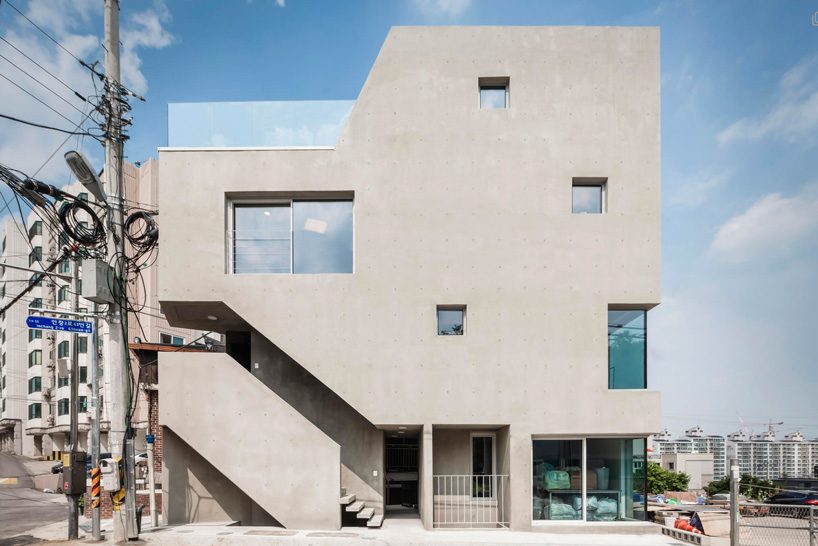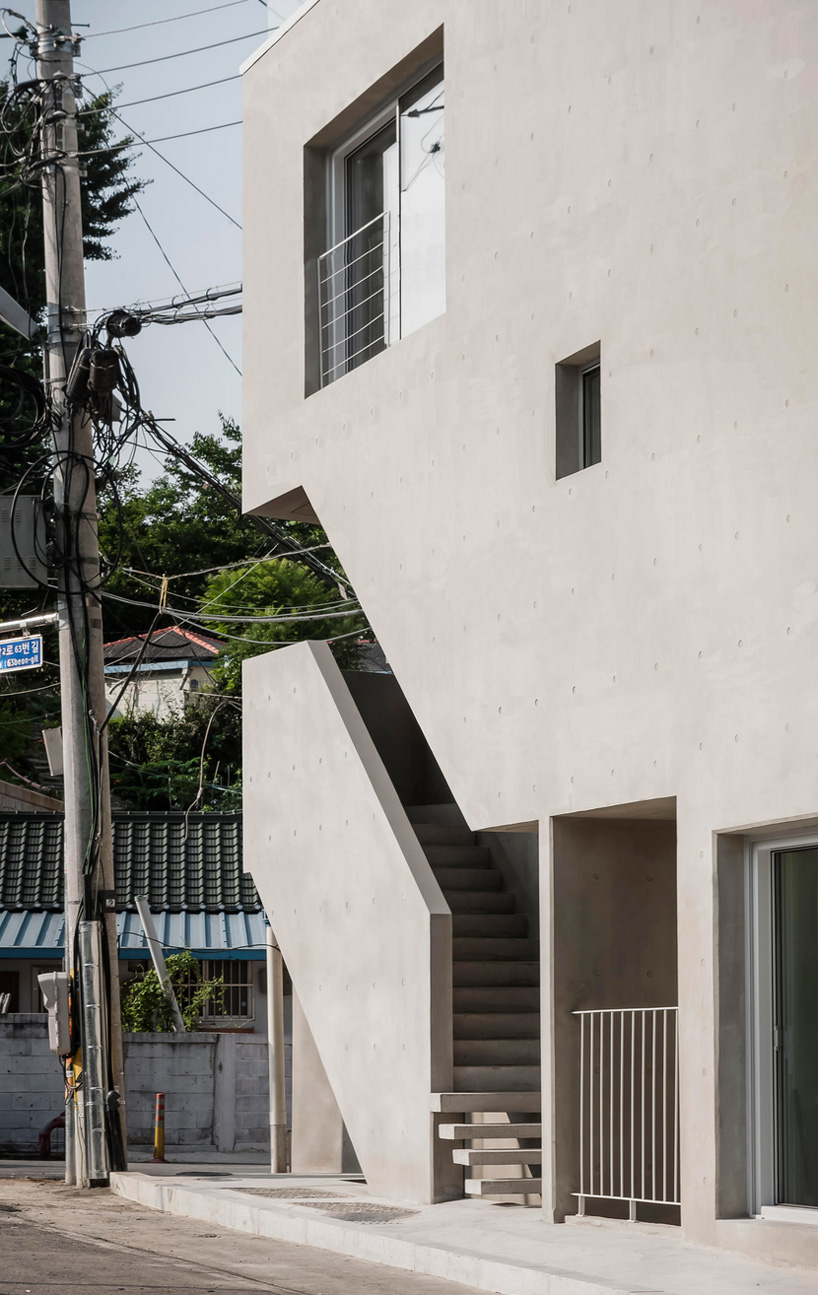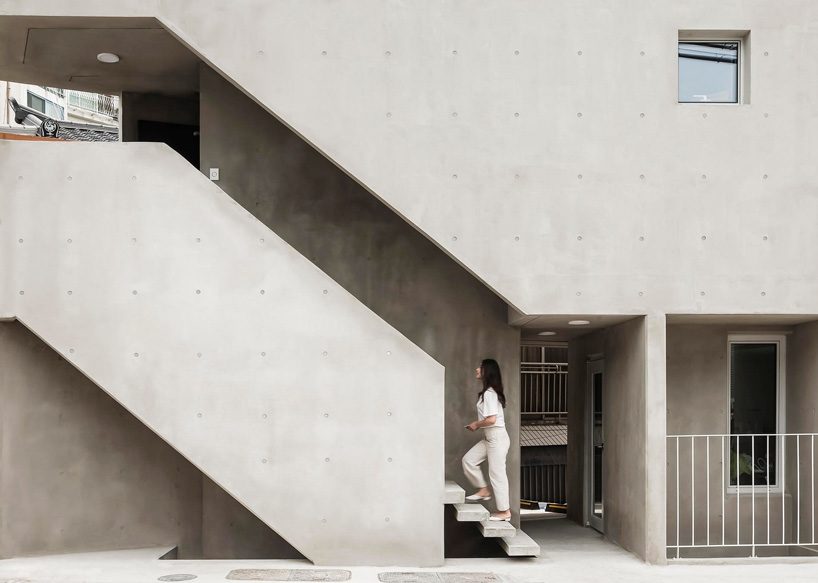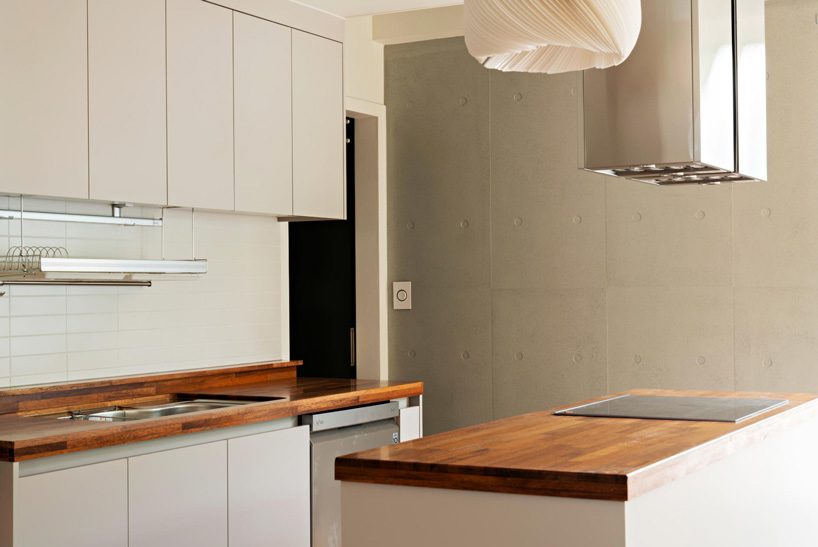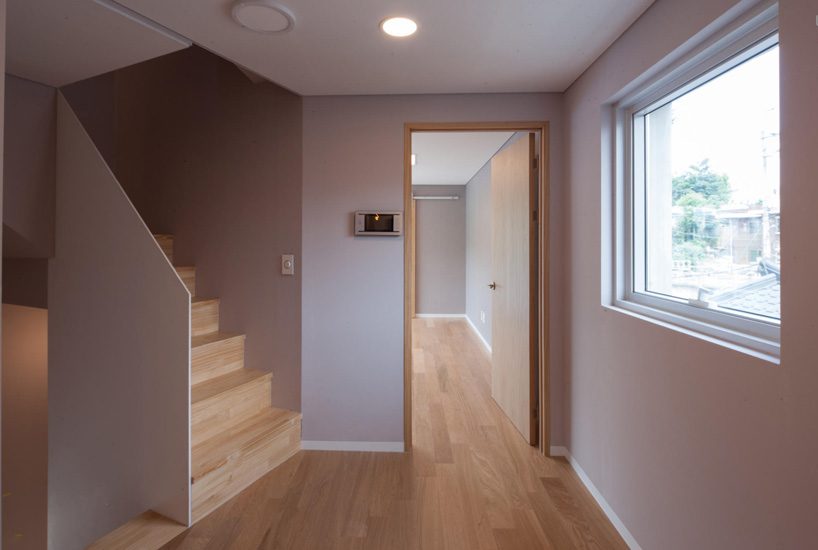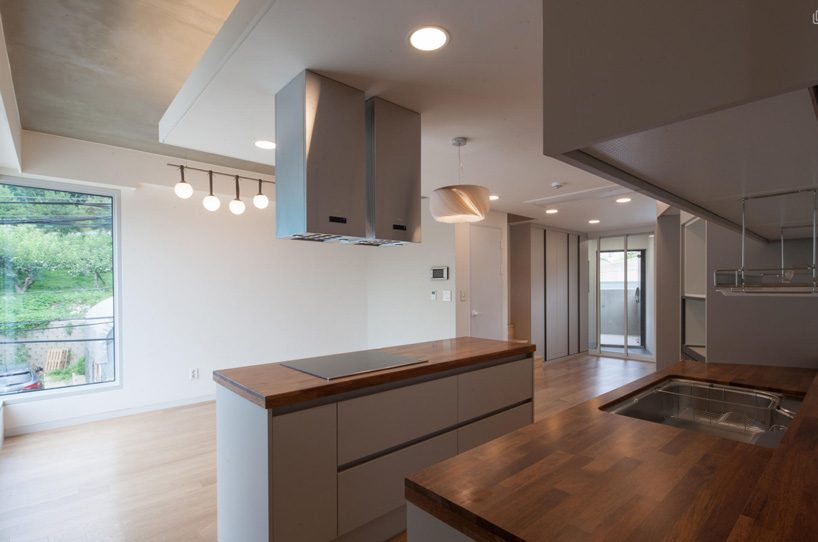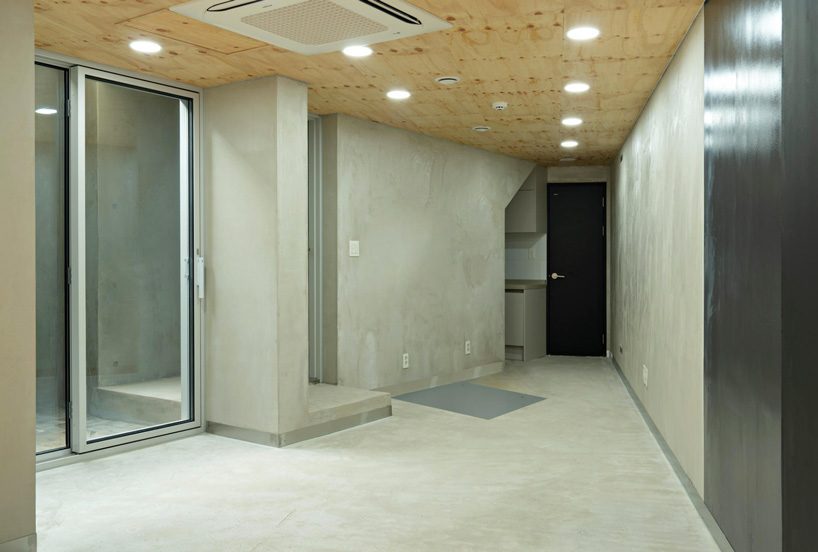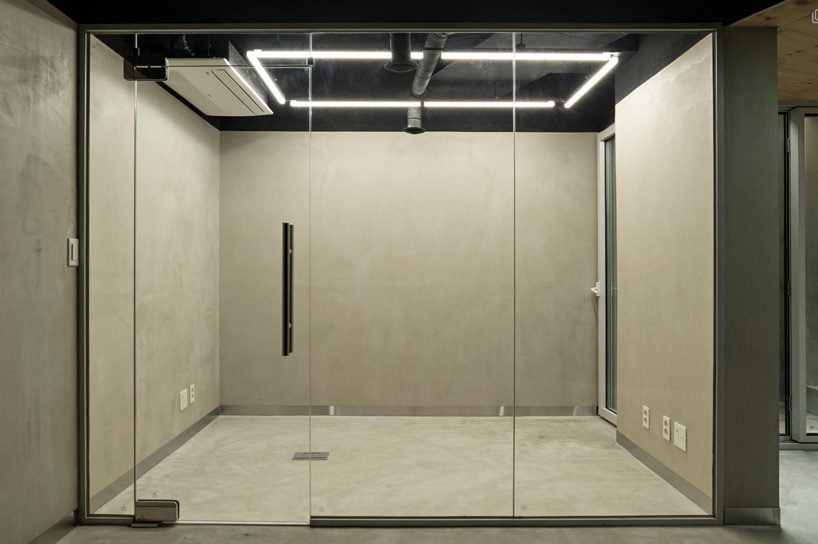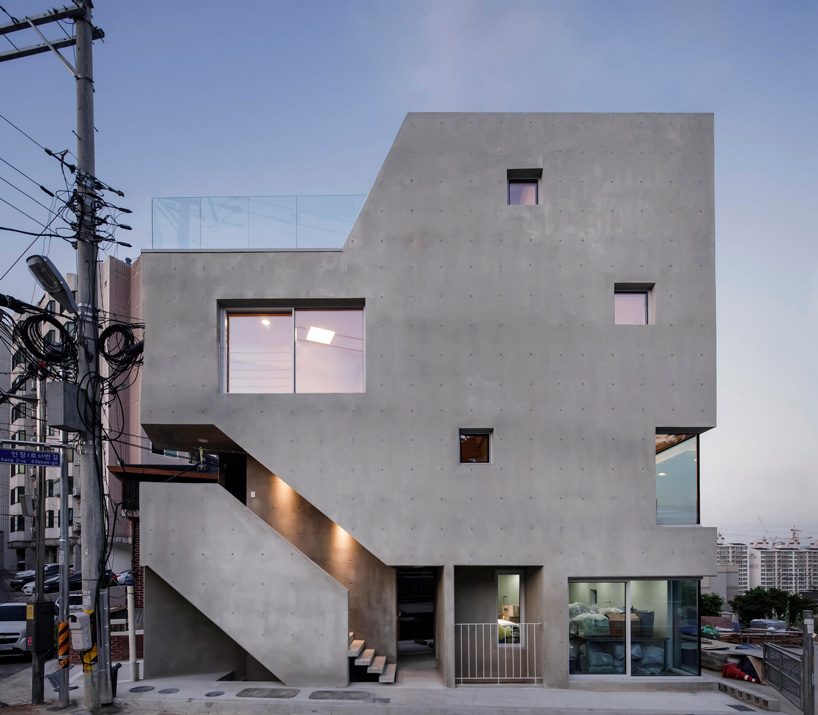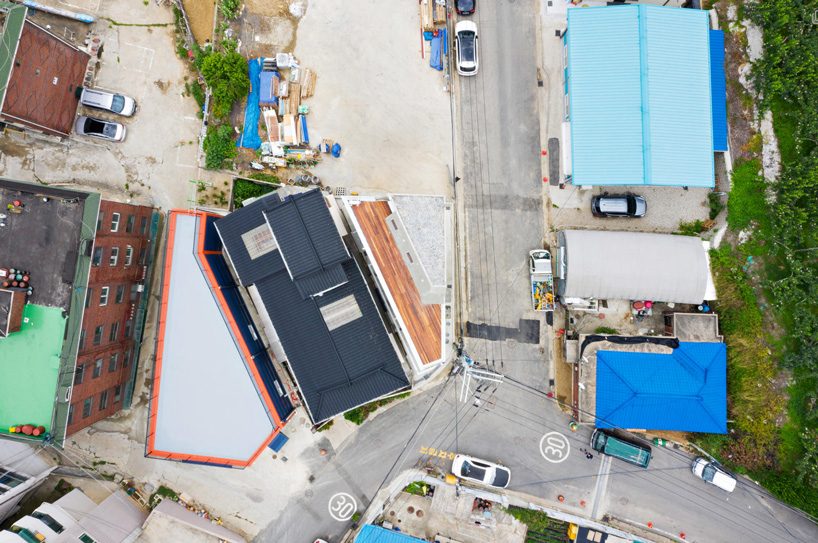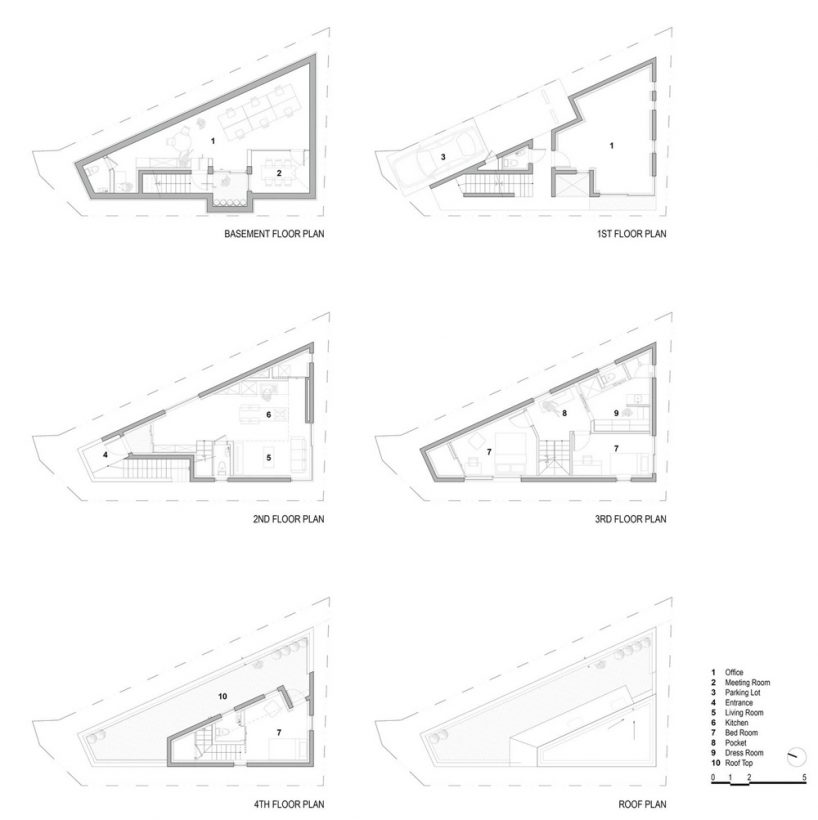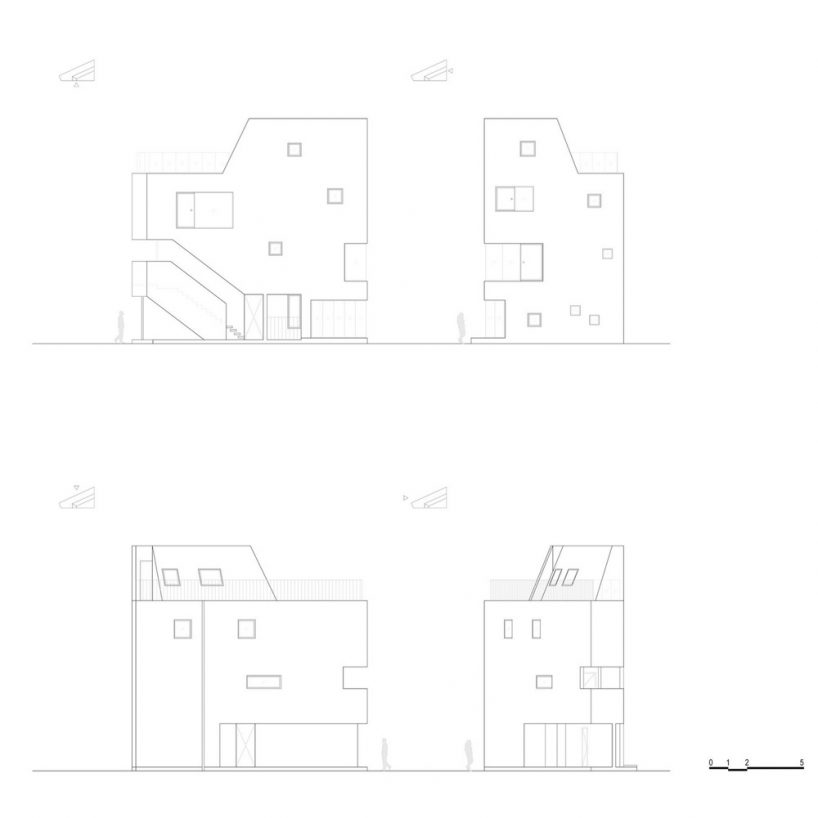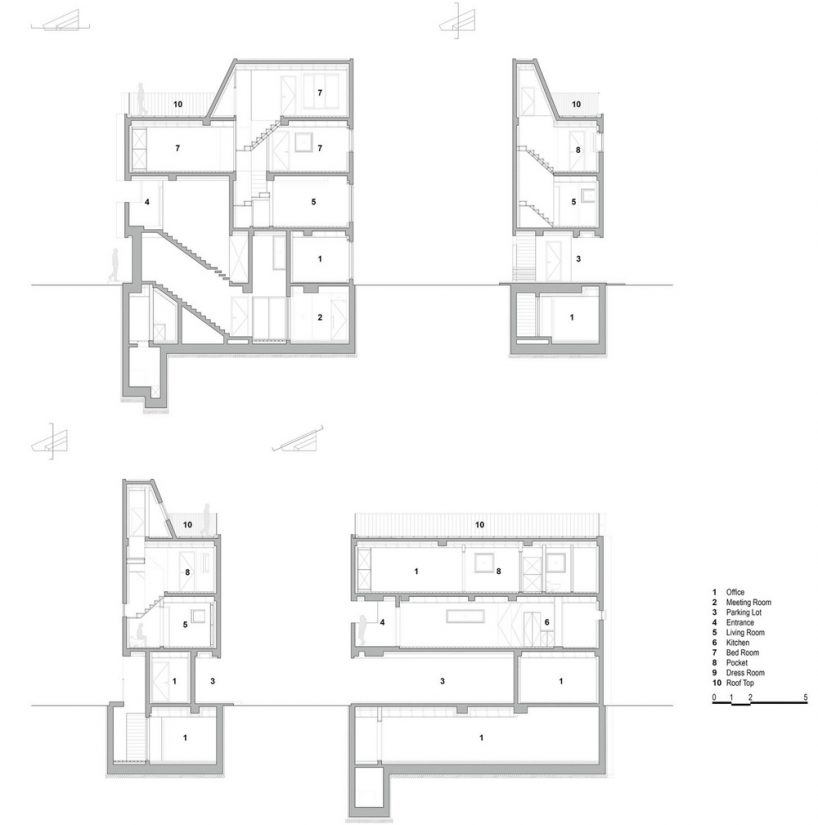 project info:
name: slit house
architect: architects H2L
location: guri, gyeonggi-do, south korea
sofia lekka angelopoulou I designboom
nov 22, 2019
Latest Articles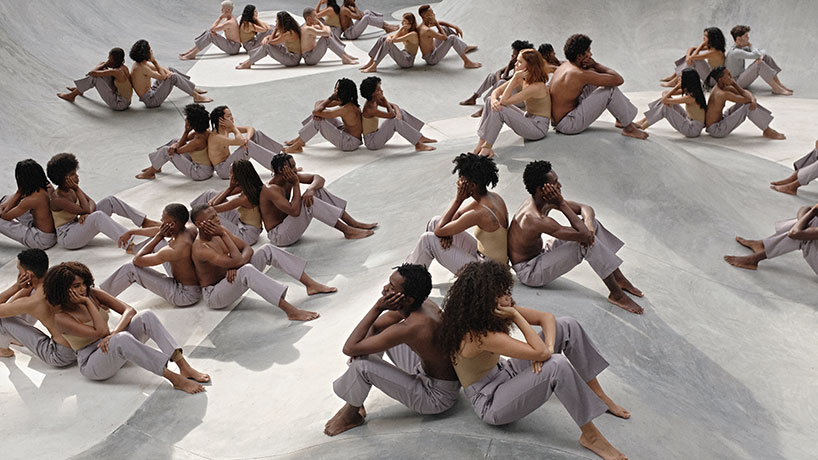 kappa celebrates its 50th anniversary during miami art week 2019 with a large-scale conceptual performance art ..
artist and designer marc ange draws inspiration from the beauty of a peacock in his capsule collection for visionnaire. debuting at the brand's showroom during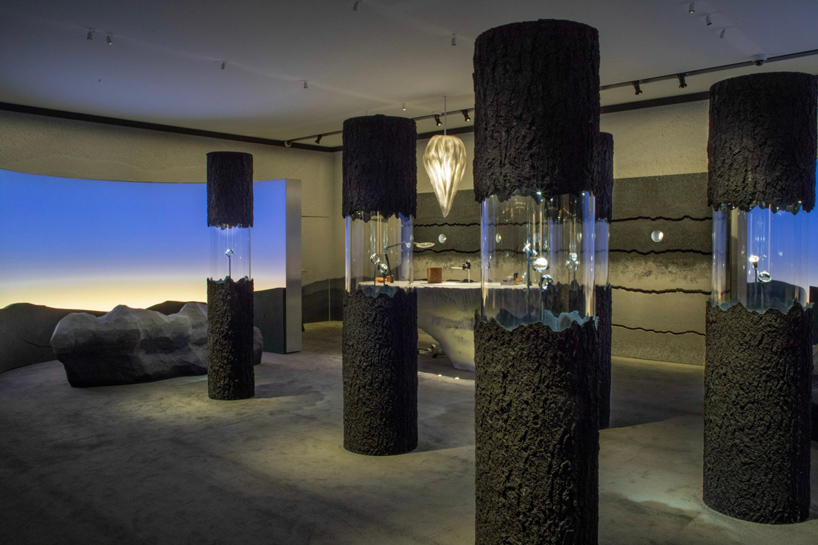 swiss luxury watch manufacturer audemars piguet..