EASTERN design office stacks concrete square tubes for house in kyoto
Source:
http://www.designboom.com/architecture/eastern-design-office-concrete-square-tubes-house-kyoto-11-22-2019/
Visit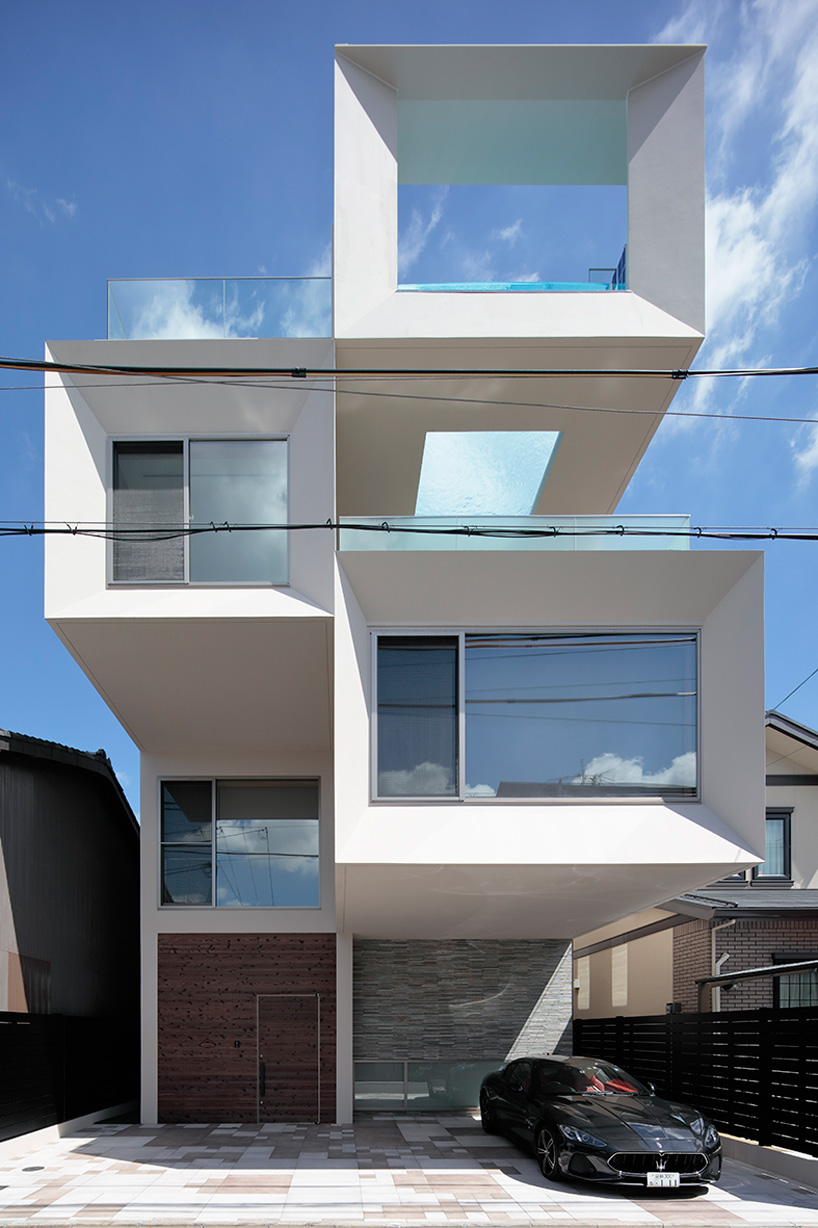 located in a residential area of kyoto city, japan, the concrete square tube house by EASTERN design office combines a series of stacked square volumes, piled up in two vertical lines. planned as a single-family home, the project comprises four horizontal lines of cubes, each of which in a size suitable to provide inner spatial comfort. when looking at the house from the front, the tubes appear to be stacked without overlapping, while the square tubes serve as cantilevers, with the one on the second floor cantilevering 5.5 meters, and the one on the third floor 3.6 meters.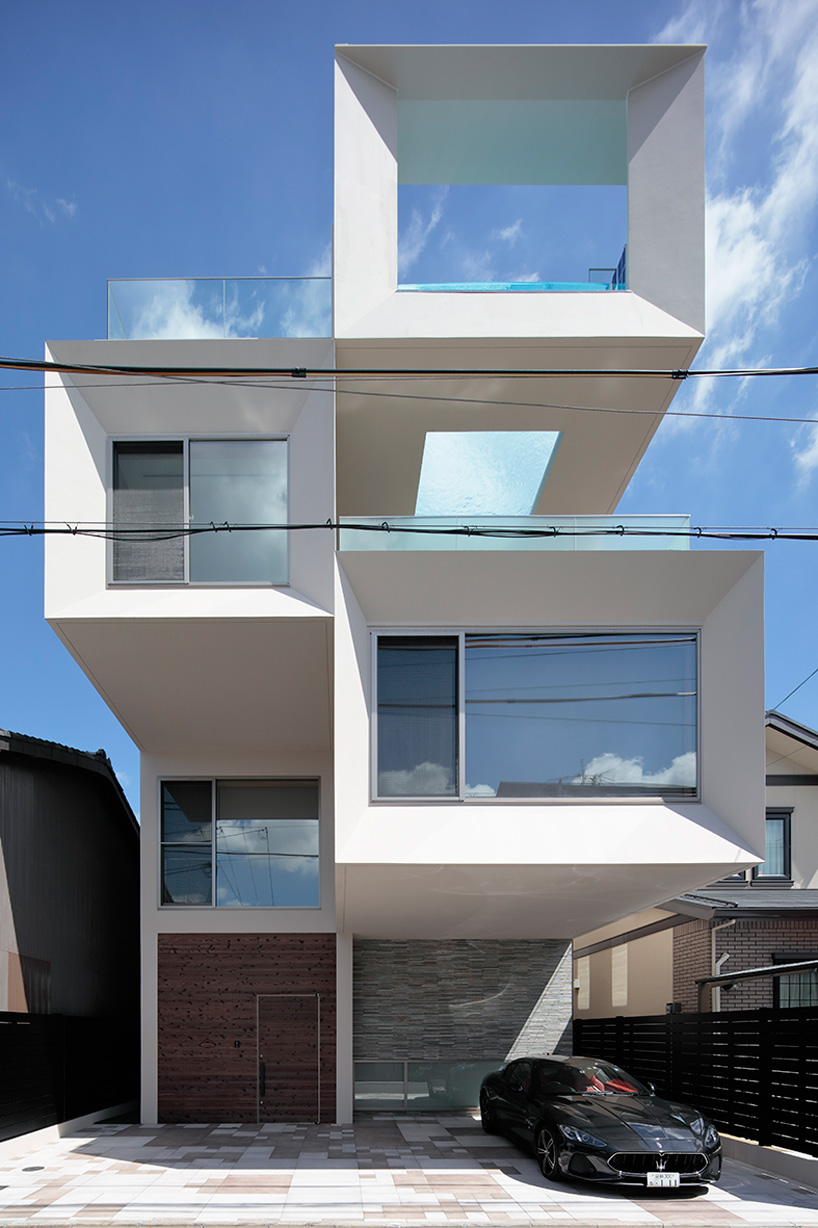 all images by koichi torimura
EASTERN design office has built the residence in a kyoto neighborhood where modern houses, old wooden houses and middle size apartment houses are lined up next to each other. the project benefits from a great view on the third floor, as a 500-meter mountain range opens to the north and west side, and the cityscape to the south and east side. a fake window on the 4th floor frames the city landscape like scenery in a picture, making it a symbolic view.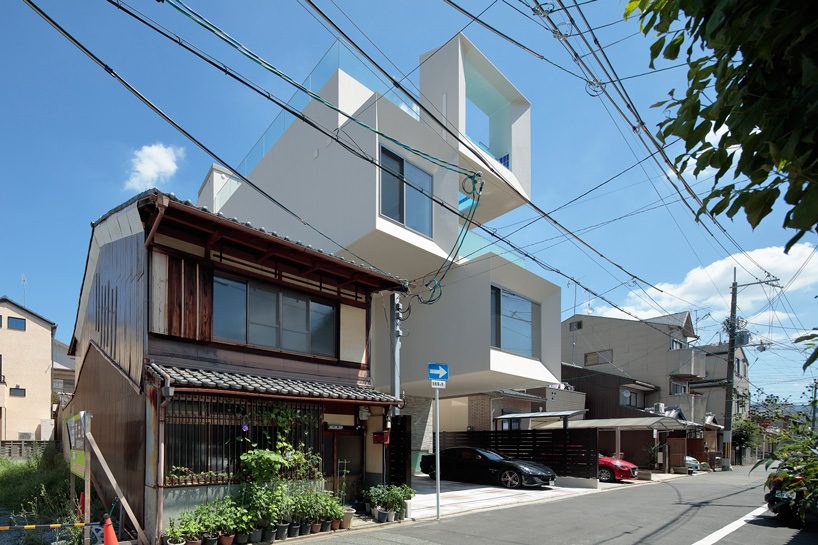 piled up in four horizontal lines and two vertical, to match the appropriate housing size, the cubes also serve as structural elements, as their square form is strong and sturdy. the ground floor of the house encloses an entrance area, which runs from the doorway to the back garden, where a maple tree – the symbol of the house – is planted at the center of this square tube. one level above, the cubes of both vertical lines contain three bedrooms and one walk- in closet, while each bedroom has a big opening on its front side.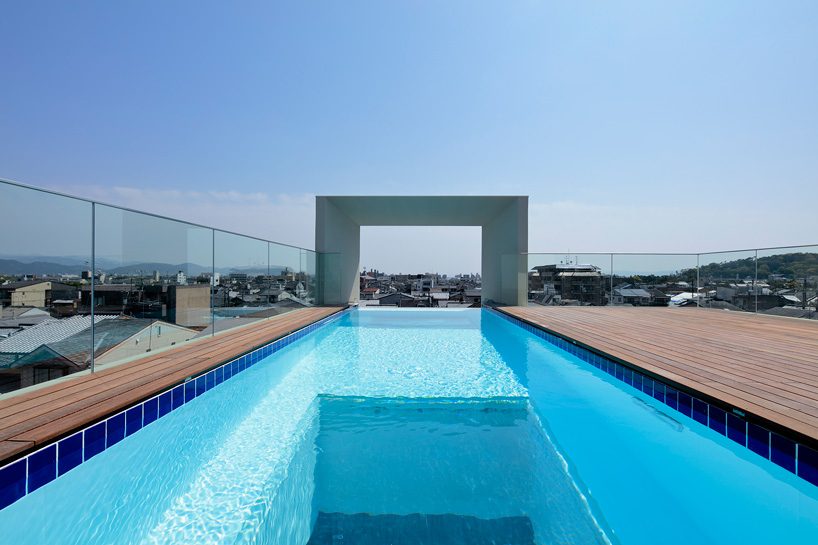 two tubes are connected to create the spacious second floor, while two openings on the ceiling, each two square meters in size, bring natural light in through the moving water of the pool, which is located on the third floor. the light that comes in from these skylights changes its color and moves around the room depending on the time of the day and the season. a square window at the end of the pool on the last tube frames the city that lies ahead.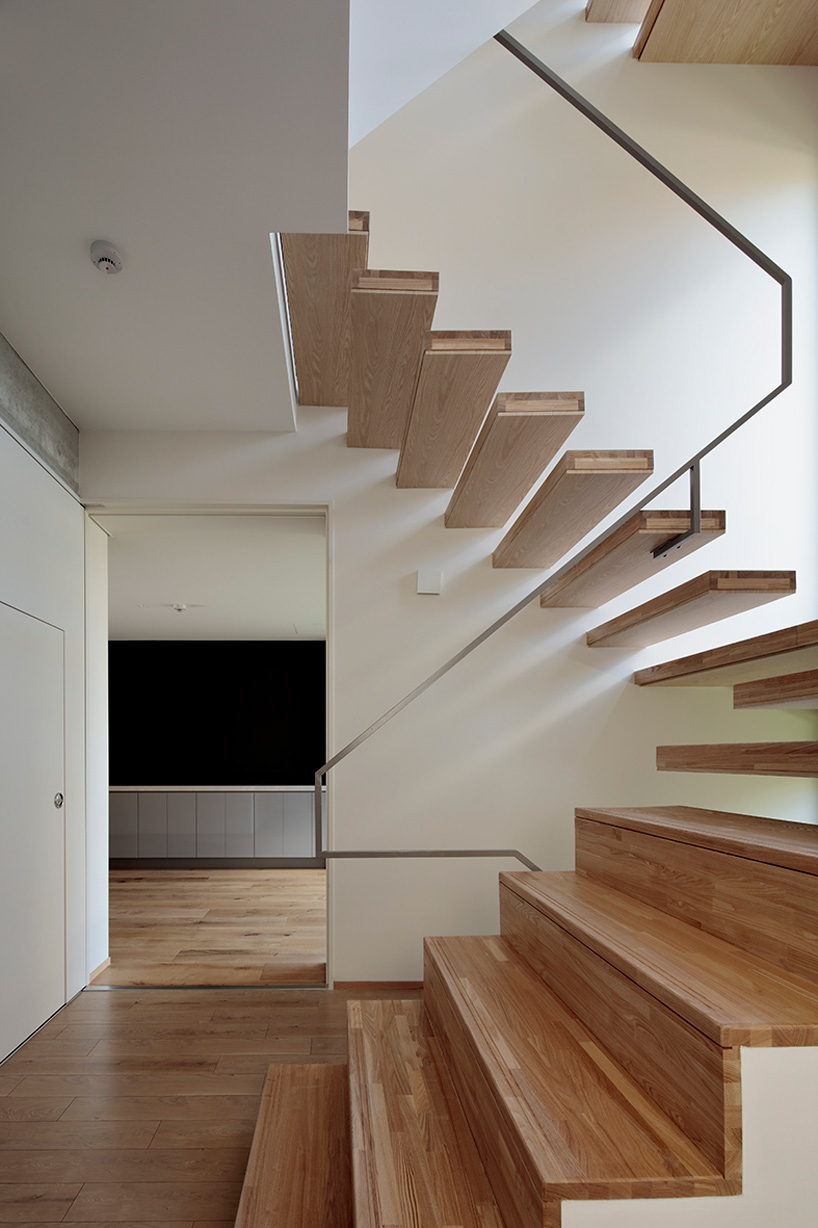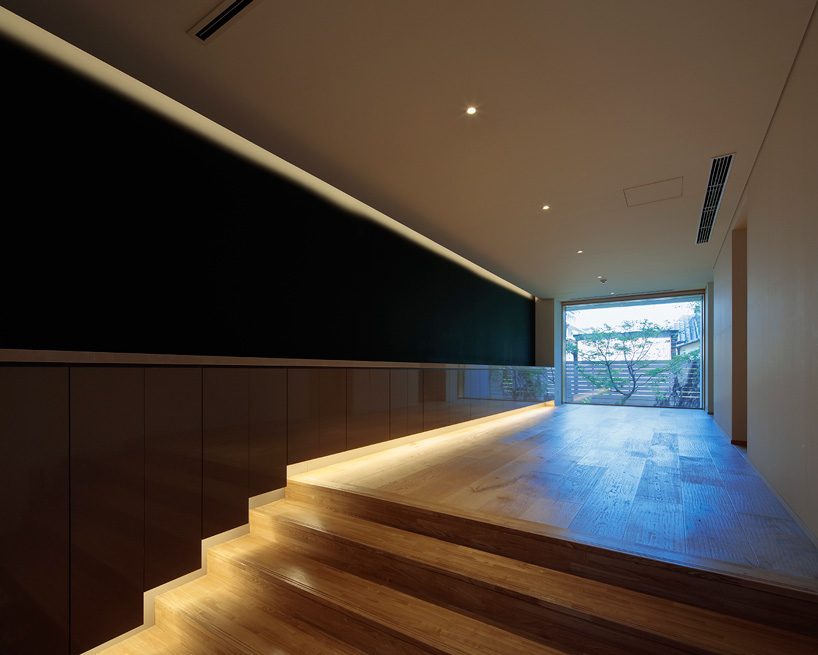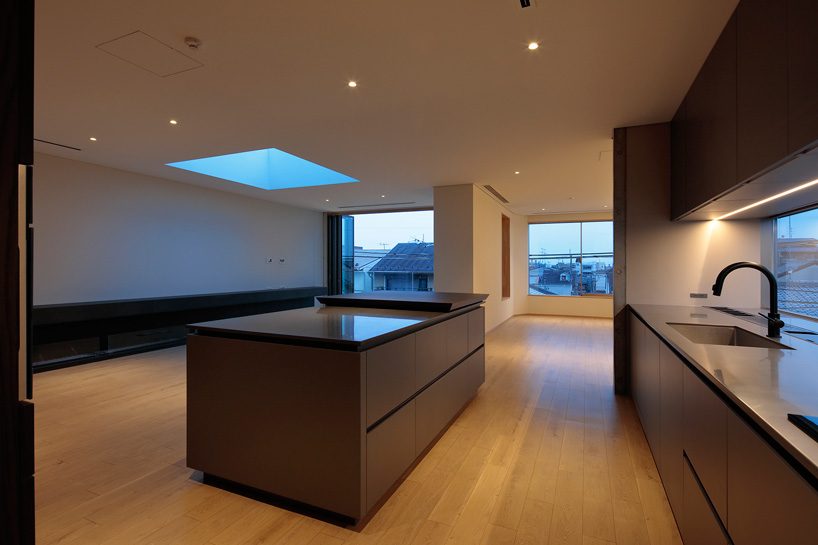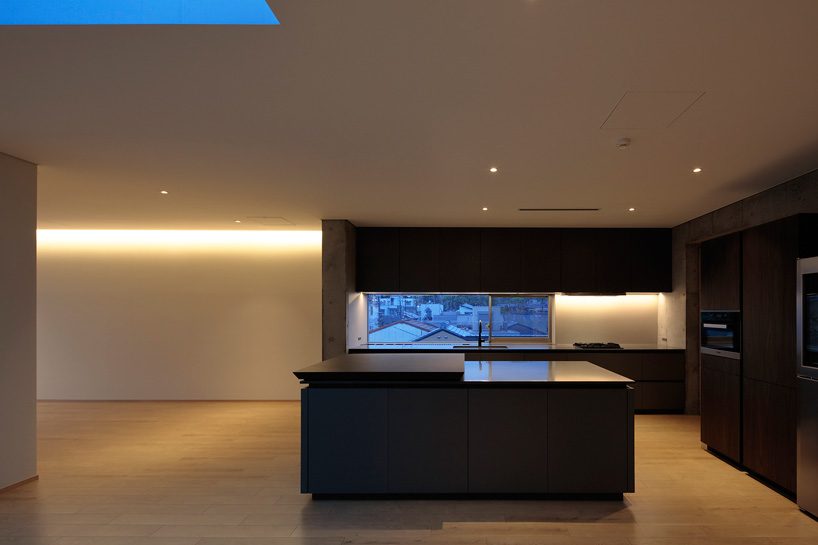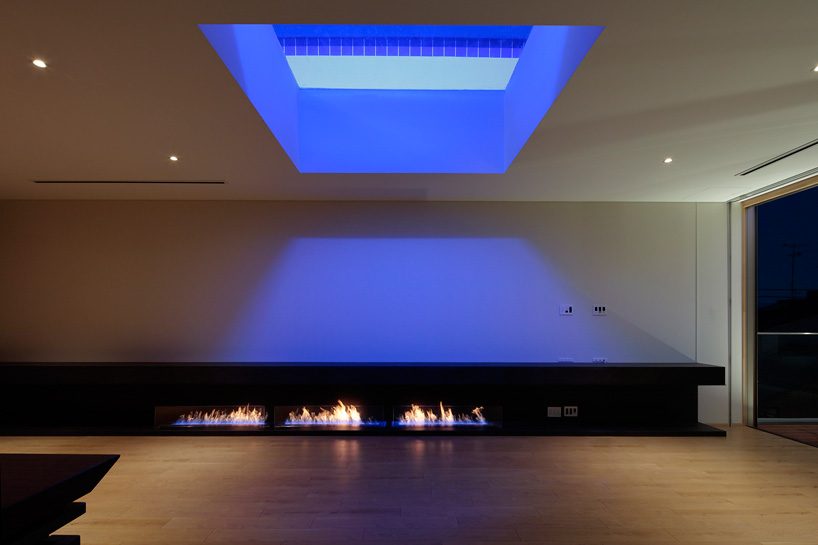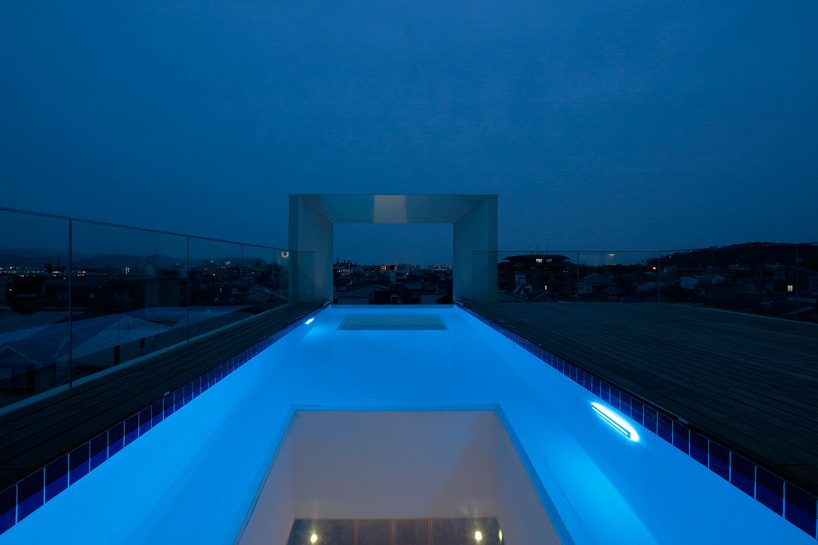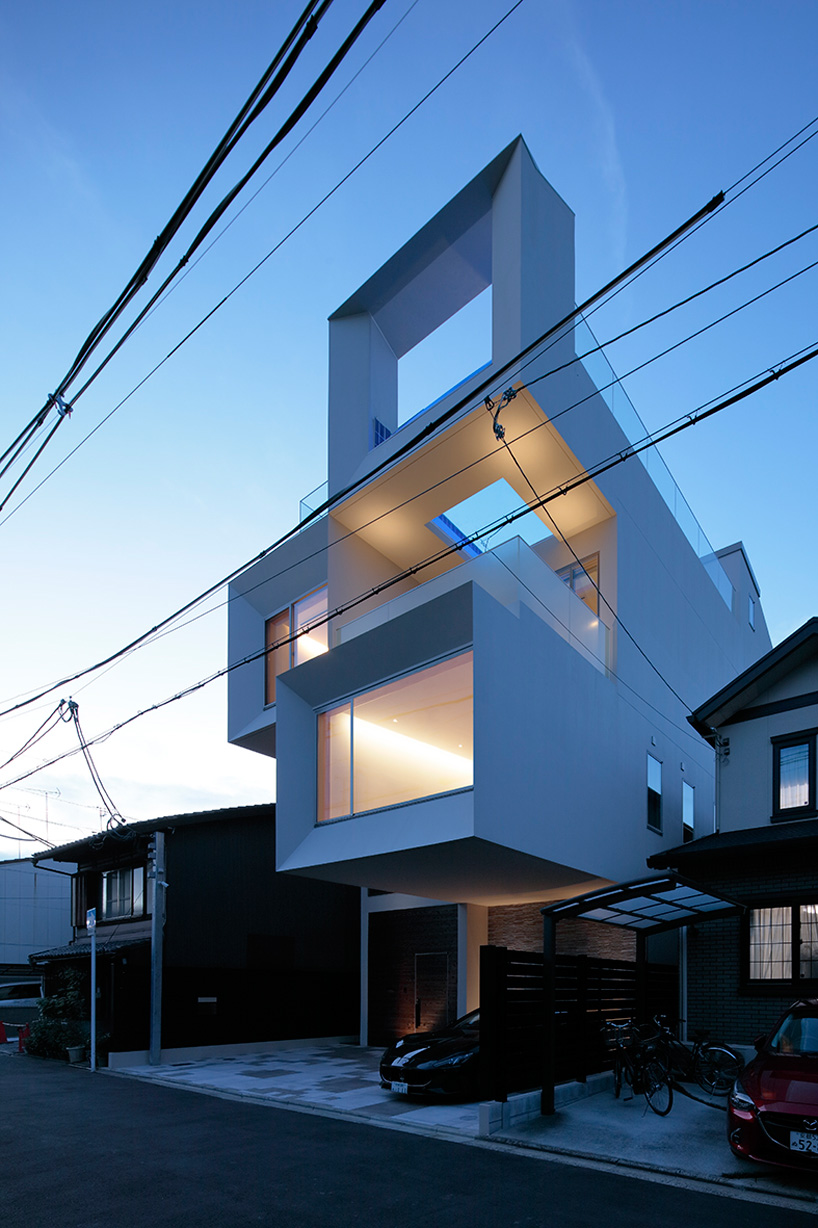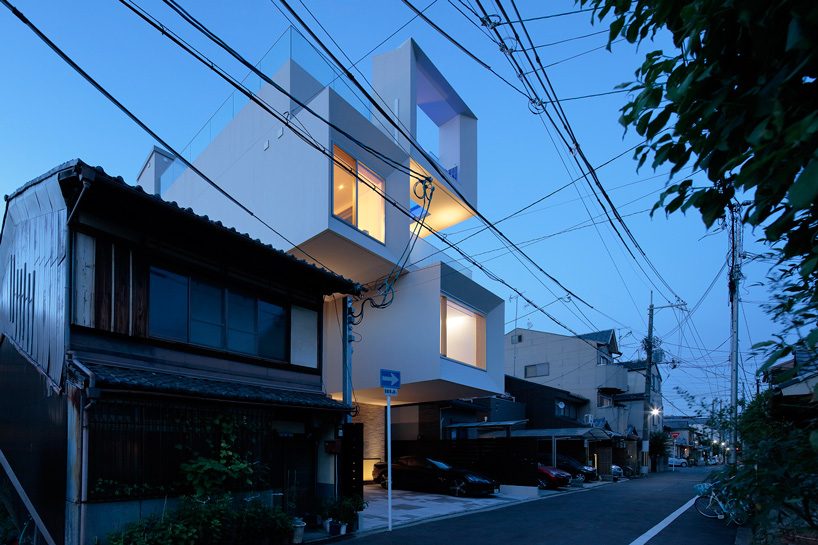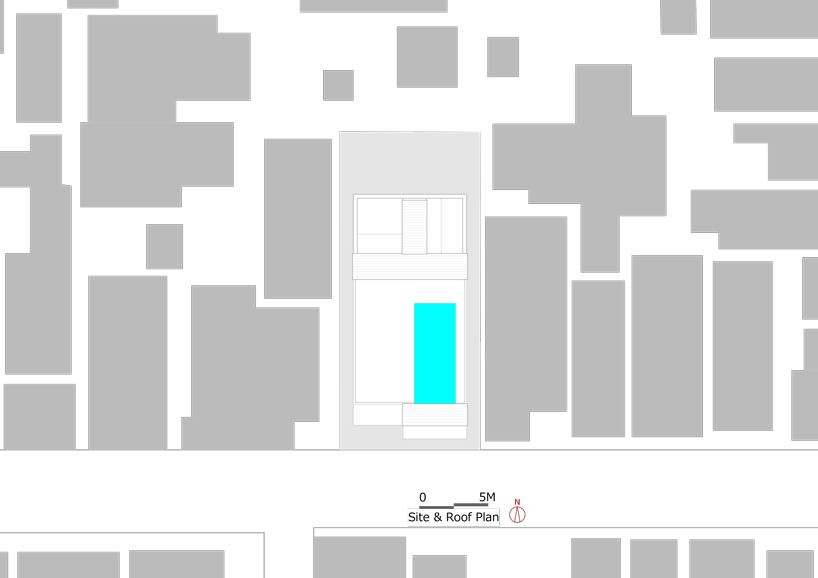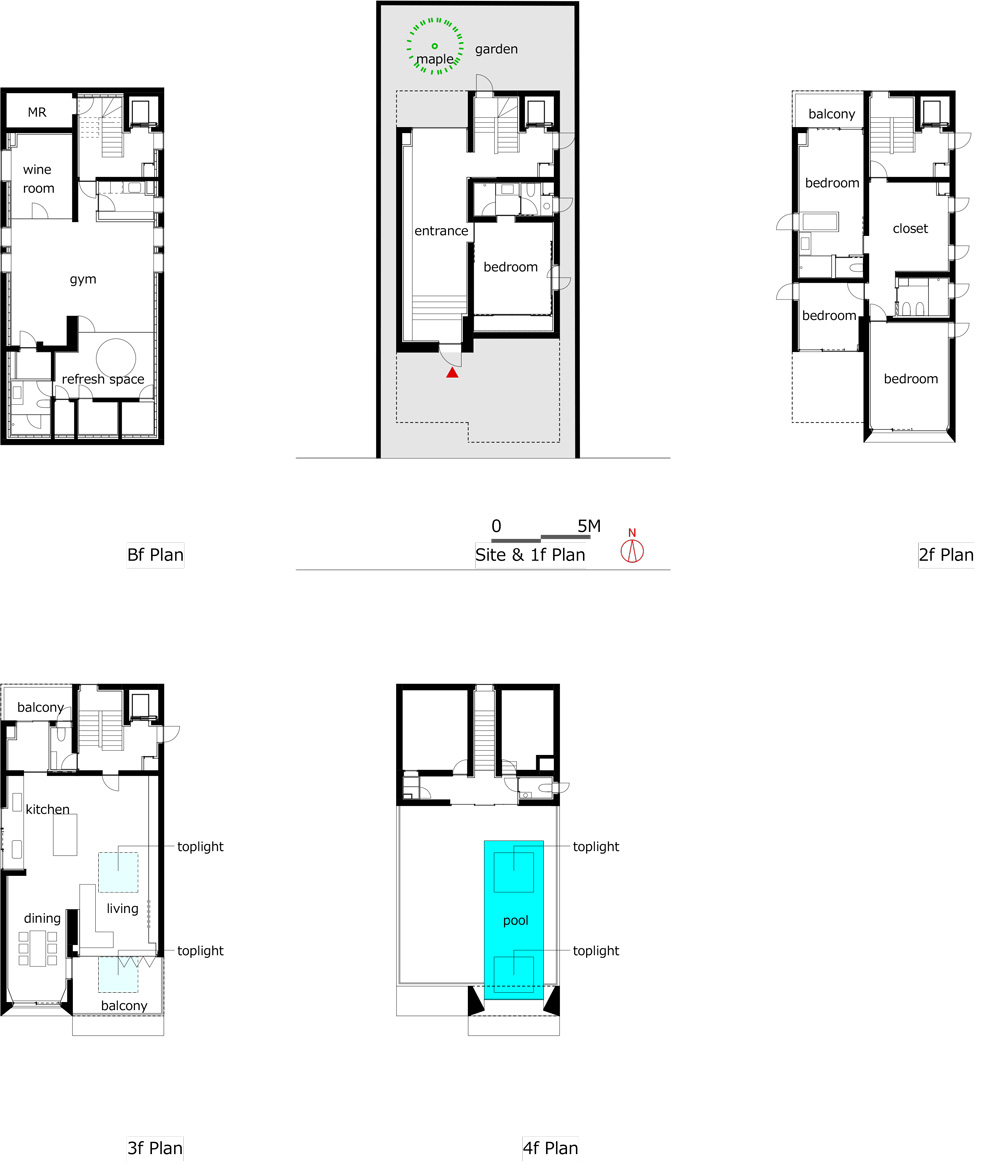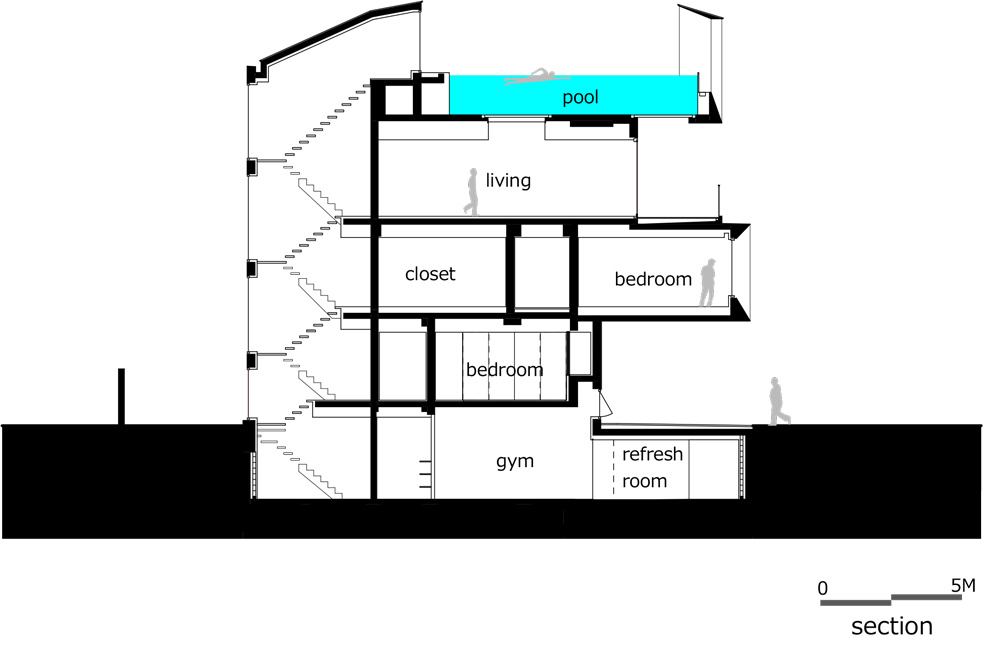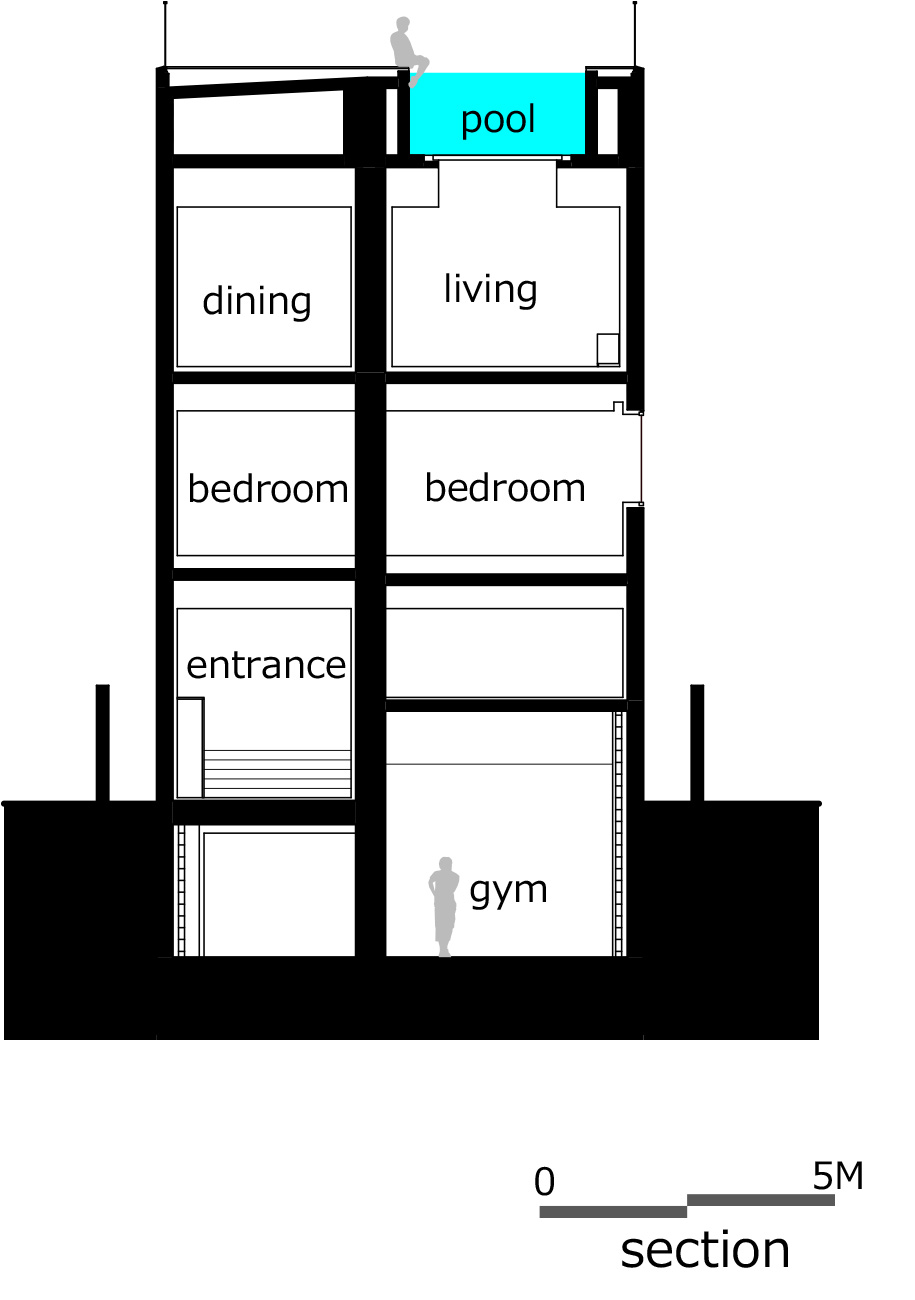 project info:
name: concrete square tube house
architect: EASTERN design office
location: kyoto, japan
site area: 236.64m2
total floor area: 522.10m2
structural engineering: ryoma murata building studio ltd.
constructor: fukasaka co., ltd
sofia lekka angelopoulou I designboom
nov 22, 2019
Latest Articles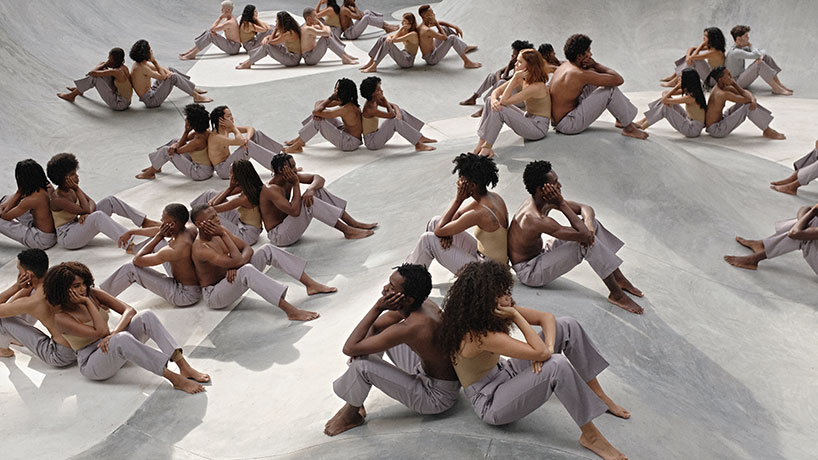 kappa celebrates its 50th anniversary during miami art week 2019 with a large-scale conceptual performance art ..
artist and designer marc ange draws inspiration from the beauty of a peacock in his capsule collection for visionnaire. debuting at the brand's showroom during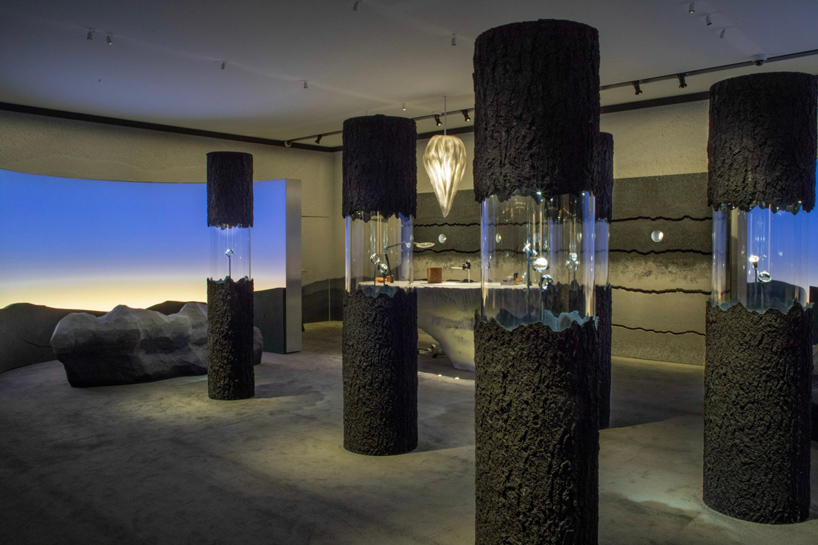 swiss luxury watch manufacturer audemars piguet..
Related Articles
Men's Humor Photo 2018-06-08 22:59
Men's Humor
Jersey Champs is giving away 1000 FREE Black Panther Jerseys this week in honor of reaching one million Instagram followers!
Simply tag a Black Panther fan in this post and click the link below to get your free jersey!🔥🔥🔥
https://www.jerseychamps.com/products/black-panther-tchalla-killmonger-basket