85-foot keith haring mural cut out of new york wall and sent..
Source:
http://www.designboom.com/art/85-foot-keith-haring-mural-grace-house-auction-10-21-2019/
Visit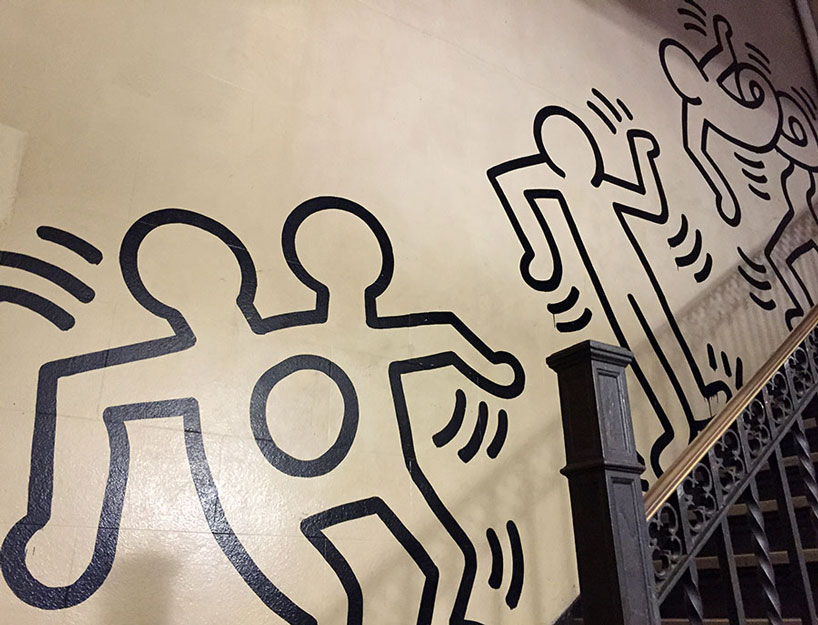 a mural painted by keith haring inside a catholic youth center on manhattan's upper west side is headed to auction. described as a 'lexicon of haring's vocabulary,' the monumental work includes some of the artist's most iconic figures, such as the 'radiant baby' and 'barking dog.'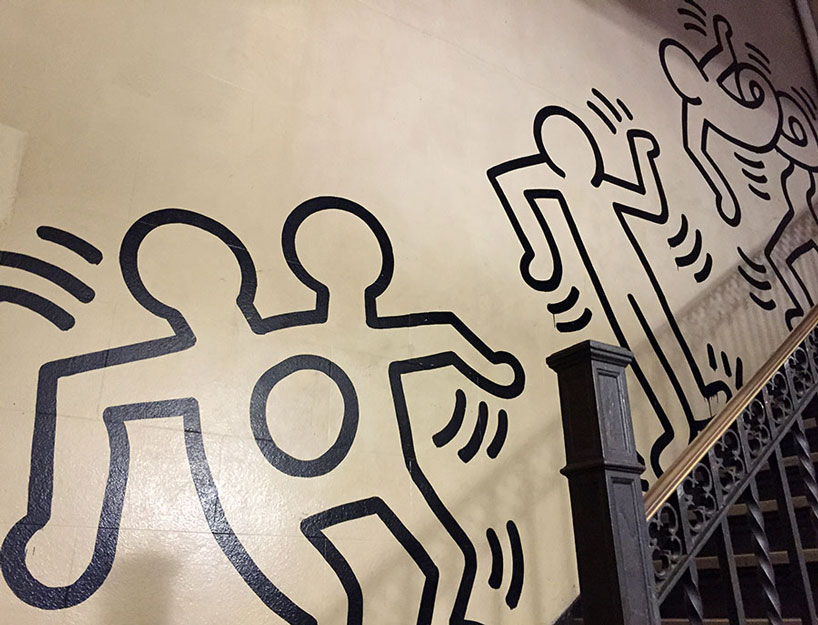 images courtesy of the keith haring foundation archivesheader image courtesy of bonhams
keith haring started painting the mural in 1983 eventually filling an entire three-storey stairwell with his iconic dancing figures. when grace house eventually closed, the mural's 13 figures were cut out and preserved into 15 separate sections. those sections will be put on bonhams' auction block in november, the the new york times reports.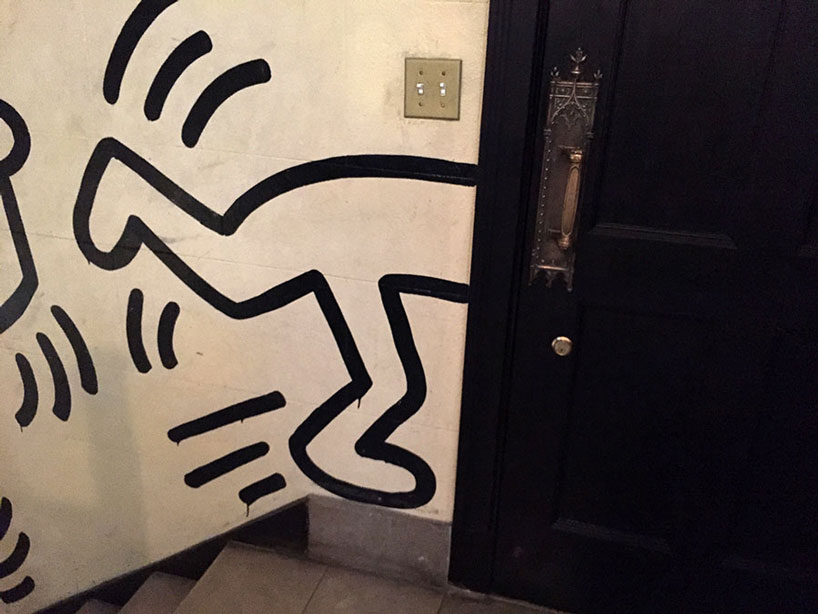 the mural begins with haring's 'radiant baby' figure, a symbol featuring a crawling infant surrounded by rays of light — one of the most recognisable aspects of haring's work. over one evening the artist painted a dozen more figures dancing up the stairs. it reportedly cost the nearby church of the ascension, which had control of the building, $900,000 to extract the work when it decided to sell it.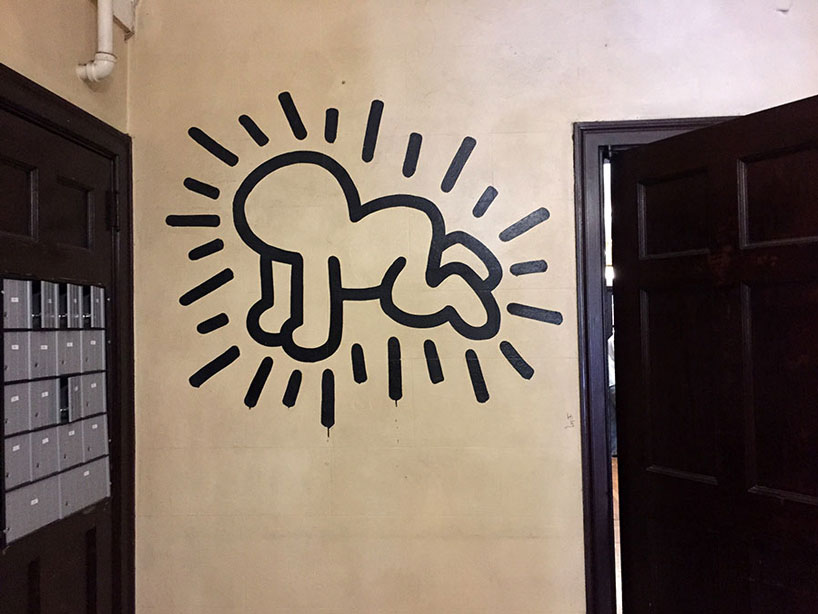 'when new kids came to that building and they saw all that stuff, they said, 'oh my god, this is keith haring. is this real?'' gary mallon, who was director of the youth center, said. 'he had a can of black paint in his hand and a black, kind of a thick brush, and he just started with that radiant baby on the first floor and then just worked his way up. we followed him, and I remember saying, 'ooh, it's dripping,' and he said, 'that's o.k. it's supposed to drip.''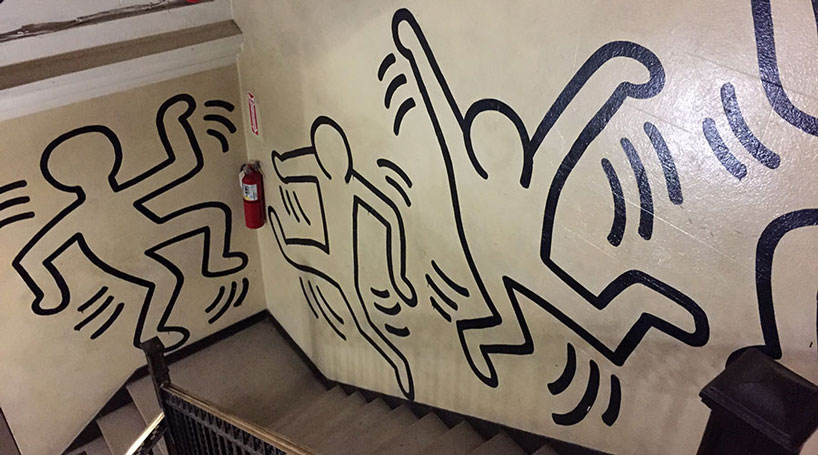 the mural is expected to sell for $3 million to $5 million USD and will go on view to the public at bonhams' galleries from november 2.
video by tate
in other news, a short film released by the tate exploring art and artists has taken a look inside keith haring's journals from the 1980s. the film explores how graffiti, pop art and hip hop culture inspired haring's work. haring is the subject of a major exhibition at the tate's liverpool gallery, the first major exhibition in the UK of american artist, on show until november 10, 2019.
project info:
artwork: grace house muralauction house: bonhamsestimated cost: $3 million – $5 million USDsite images: keith haring foundationauction images: courtesy of bonhams
video: artist keith haring's journals — 'I'm glad I'm different'series: tateshorts
gallery: tate liverpoolexhibition: keith haringdates: 14 june – 10 november 2019
kieron marchese I designboom
oct 21, 2019
Latest Articles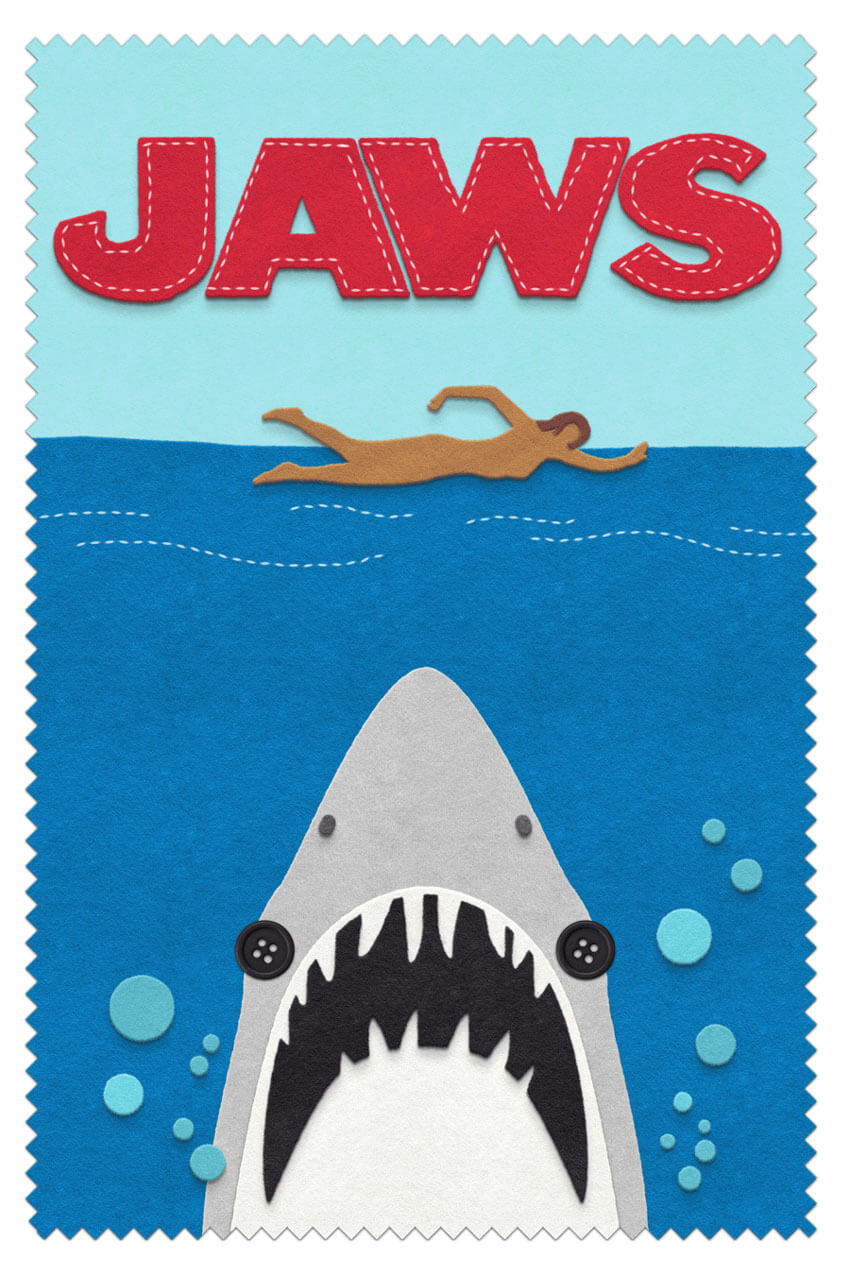 digital marketing agency, boom online, has teamed up with soft furnishings retailer, the mill shop, to recreate iconic horror movie posters using a not so scary medium – fuzzy felt.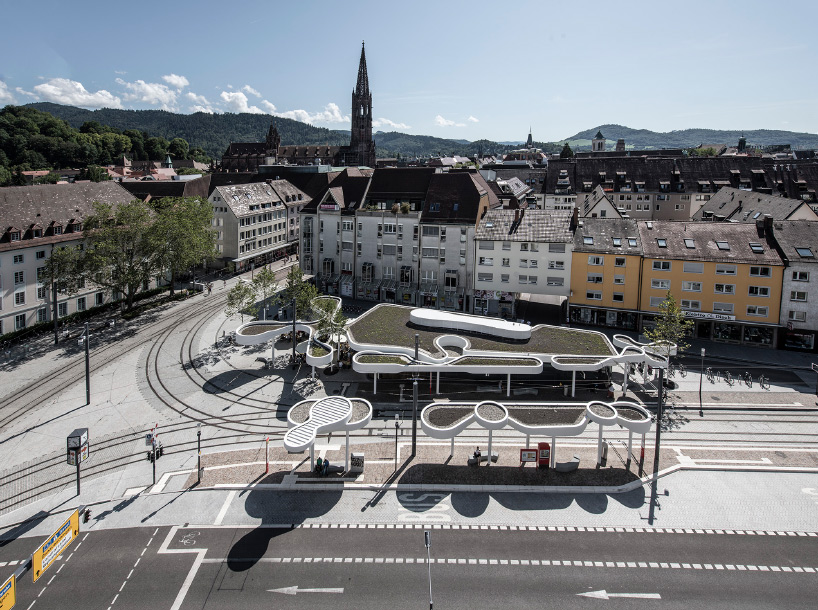 j.mayer h. has designed a freestanding structure that functions as a tram station, a bus stop, and a rest..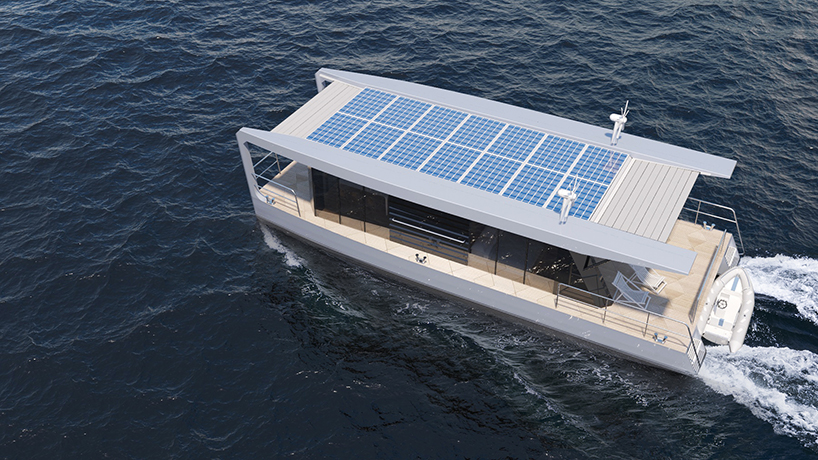 for their latest project, yacht design studio max zhivov has conceived of..
Related Articles